Wildhearted / Ashlie Woods
July 17 - 24, 2021
One Magical Week Changes Everything
We will meet daily to meditate, write, talk, dance, laugh, cry, play and create.
We will get still. Really still. And in that stillness you will be able to hear the deepest truths within you. They are there, waiting for your courage to listen and honor them.
We will dance. Madly and with reckless abandon. We will move our bodies through the trauma, the grief, the pain and into exquisite joy and lightness of being. It will be nothing short of Divine.
We will play. We'll let go of looking good and doing it right to experience the childlike wonder of the world around us. It will be delightful and it will infuse you with the pure joy of being alive.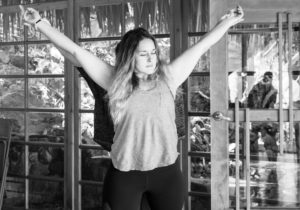 We will see each other and you will meet yourself in a whole new way. Your beauty, your strength, your sensuality and your courage. You will fall in love with the woman in the mirror.
Together we will explore, discover, release and celebrate. You will experience newfound freedom to move and be in the world. You will experience profound peace.
It is my intention that you touch the very center of your true nature which is unconditional love itself and THAT will change everything. 
RETREAT INVESTMENT $2779 – $3179 (Based on Room Selection) INCLUDES:
The life-changing work we will do together.
2 – (45 minute) Coaching Calls – A powerful pre-retreat intention setting call and a post-retreat integration call
Enneagram Personality Assessment + Personal Debrief Session (45 minutes) completed before retreat begins
Transfer from Guatemala City to Lake Atitlan and back to the airport on departure day
7 nights double occupancy accommodation at the beautiful Villa Sumaya Eco-Chic Wellness Center
3 healthy and delicious vegetarian meals a day
Sacred Mayan Rituals and Ceremonies
Trip to Guatemala's largest traditional market
An hour treatment at the Harmony Spa
Gratuity for the staff at Villa Sumaya
Not included: Airfare to/from Guatemala, optional excursions, additional spa treatments, meals eaten outside of Villa Sumaya, alcoholic drinks, souvenirs, trip insurance and internet (available for $20/week but I encourage you to unplug).
A non-refundable deposit of $650 secures your spot. Participants are advised to fly into Guatemala City by 1pm on July 25th and book return flights for later afternoon on August 1st, or the following day. I can provide hotel recommendations for stays in Antigua or near the airport before or after the retreat if you're interested in extending your stay.
About Ashlie
I believe you are infinitely powerful and inherently creative. My work is about you knowing that truth in the most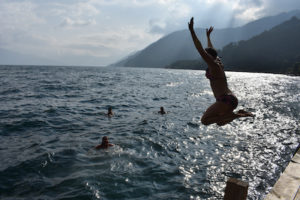 undeniable of ways so that you can embody it in every area of your life.
My journey to freedom began over a decade ago when I attended a weekend workshop and discovered that I wasn't broken. That life-changing moment propelled me along an endless path of self-love and authentic living.
In the decade since, I've come to know the wholeness of who I am, to trust my intuition for guidance and to believe that I am worthy of what I most desire.
I believe there is nothing sweeter or more liberating than loving ourselves exactly the way that we are.