Vinyasa and Yin Yoga Retreat with Jen and Breanna
October 11 - 17, 2020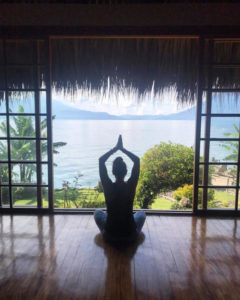 Join Bre Ferguson and Jen Pignone for a 7-Day Vinyasa and Yin Yoga retreat at Villa Sumaya in Lake Atitlan, Guatemala. Using the natural energy vortex of the lake, all-level yogis can experience Vinyasa, Yin, Restorative, & Yoga Nidra practice with deeper attention to physiological & energetic connection to chakras for healing, mindfulness practice, and relief from daily stressors. Practice in a stunning studio overlooking Lake Atitlan, participate in a heart-opening Cacao Ceremony, and an optional guided 3-hour hike. There will be plenty of time to relax in solitude or connect with the beautiful kula of yogis doing the work with you. Please know all classes and activities are optional.
What's included:
-6 night accommodations
-Transport to and from the airport to Villa Sumaya
-3 Vegetarian meals per day (Chicken or fish with an extra charge)
-2-3 yoga classes per day (Vinyasa, Yin, Restorative,& Yoga Nidra)
-Group Cacao Ceremony
-Guided 3-hour group hike
-Access to paddleboards and kayaks
-Gratuity for Villa Sumaya Staff
What's NOT Included:
-Airfare
-Spa services
-Alcoholic drinks/smoothies/kombucha (any food that is not part of the 3 meals offered per day)
-Wifi
-Additional bodywork & healing modalities offered by Villa Sumaya staff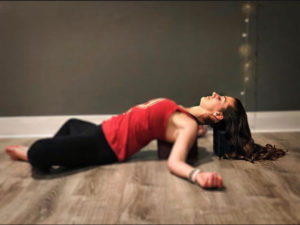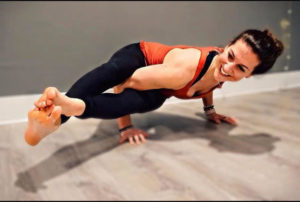 Pricing:
Single Occupancy Room: $2300
Double Occupancy Room: $2000
Triple Occupancy Room: $1910
Stay in touch with Bre and Jen on Instagram:
@jenpig7
@breannatayloryoga
https://yoga-with-jen-pignone.constantcontactsites.com/events-retreats-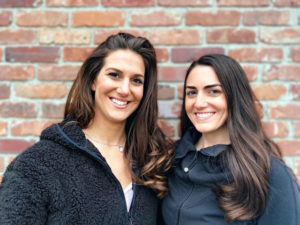 Bre (pictured on the left) is a yoga practitioner of 13-years after a college rowing injury occurred which opened her eyes to the necessity of a mind-body connection for all physical pursuits. With an approach to the practice of understanding ourselves from a physical body level to a spiritual and mental connection, Bre will walk you down the garden pathway to your own inner peace one relatable step at a time. By incorporating real life metaphors, physiological understanding, and light-hearted humor you will find yourself stepping into your skin in a new and different way with each practice. She empowers you to find your own personal power within you and with that peace arrives as you rest in your own nature effortlessly. 
Bre received her 200-Hr RYT in Wilton, Connecticut in 2014 with Mitchel & Tracy Bleier  (under Brian Kest) followed by a 300-hr mentorship with Basil Jones in Ridgefield, Ct (studied under Seane Corn, David Life & Sharon Gannon). In the past 3 years she has taken to Yin yoga immensely studying through Yoga By Kassandra & Travis Eliot.
Jen (pictured on the right) fell into the yoga practice in 2011 by chance when her friend suggested taking a class for fun. At the time, she was working as a Spinning Instructor and a Personal Trainer, but yoga began to open her up to a whole new world of movement. After diving into the practice, 7 years later she committed to becoming a yoga teacher. She received her RYT 200 under Michelle Briks at Ohra Yoga in Mount Kisco, NY. She has worked with a large variety of populations in the last 9 years in the health and fitness field and has been lucky enough to have wonderful mentors along the way. They have taught her invaluable knowledge that she incorporates into her teachings daily. After Jen participated in a retreat at Villa Sumaya in 2019, she returned home knowing that she wanted to share her love of yoga at this special place with others.