League of Goddesses 2nd Annual Connection Retreat + T.E.A. Time / Elisha Covey, Victoria Labecki, Kim Christin
January 3 - 8, 2022
This will be a retreat of magical femininity, an intimate experience for all the ladies who attend.
Together we will lay the foundation for 2022. We will expand, hone and sharpen our intuition and strengthen our network of Sisterhood. There will be time for learning, implementing, playing, relaxing, and growth in all areas of our lives!
The Connection Retreat + T.E.A. Time Live Event includes a 5-night stay at the beautiful Villa Sumaya in Santa Cruz La Laguna, Guatemala. The property is a haven for femininity and will delight and inspire your senses with the gorgeous grounds and 360° views. This setting will hold space for You to create a Life of Alignment in every area of your world so that your TRUE Essence shines in 2022!
About the Leader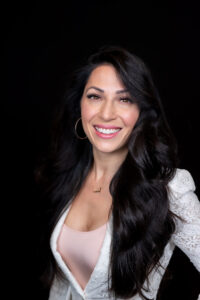 Elisha Covey is a powerful feminine force in every area she places her intention. The co-founder of an eight-figure business portfolio, she scaled a company 4,000% in less than five years. She manages five businesses, continuing to leverage her negotiating, planning, and executing skill set.
Early in her journey, she began searching for an entrepreneurial group for women; a space that helped female entrepreneurs break free of their limiting beliefs and accelerate their results into every area of their lives.
The search came up empty. Undeterred, Elisha saw a need that soon became her vision. In 2020, she created a platform to connect female entrepreneurs and provide them a 'safe place' to grow, network, and support one another. The League of Goddesses was born. The membership of entrepreneurial women from around the globe continues to grow and expand.
Elisha's Spotlight Interviews highlight each successful woman. The quarterly T.E.A. Time Live Event workshops and the annual LOG Women's Retreats provide applicable tactical business and personal tools to achieve. The purpose is to continue raising the skills and aligning the entrepreneurial goals into reality for the League of Goddesses members.
Everything that Elisha touches is with the intention of excellence. It is what she brings to the table in all of her endeavors. She empowers others to take actions of clarity and power. The goal is always to elevate others so that each of us may 'Go Higher.'