Future Writing Facilitator + Sovereign CEO Accelerator Retreat / Makenna Held
February 12 - 19, 2022
Makenna
is the founder of the Your Leadership Recipe methodology, REAL Marketing, the Courageous Cooking™ school, and an author, speaker, coach, and consultant. With experience spanning from Academia to Marketing to Non-Profit Work to Entrepreneurship, 
Makenna
 is uniquely positioned to support business leaders in carving their unique success paths.
Makenna
 has led classrooms as a favorite professor for multiple years, directed the world's largest (and most lucrative) online advertising funnel, founded a non-profit in rural Kenya that shattered ideas of how 'development' work could be done, and now operates as the CEO of over four different businesses. Really. She's got a record label, a cooking school, and a leadership training company, in addition to a few other top-secret projects brewing.
She's been featured in Food & Wine, YFS Magazine, MindBodyGreen, CondeNast Traveler, Vogue Online, and much more.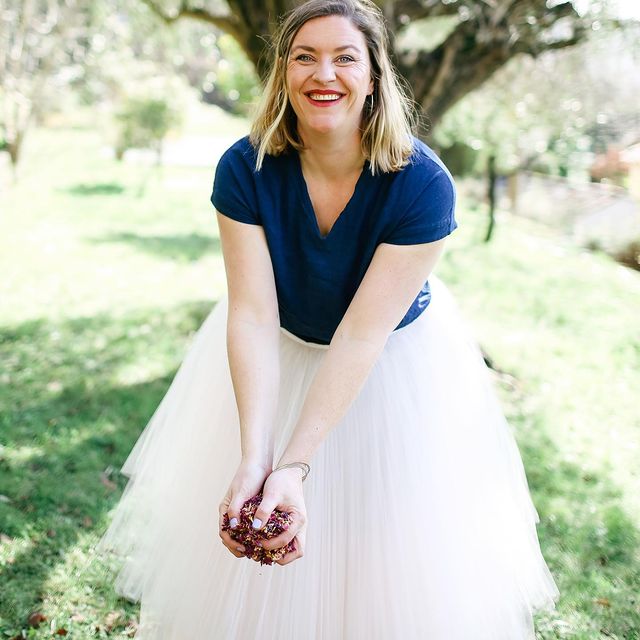 A natural disrupter and never one to turn away from an entrepreneurial venture, 
Makenna
 bought La Peetch – Julia Child's former home in France – sight unseen and moved her entire life to Provence – never having even visited the South of France. Her previous experience in France?  Paris, Paris, Paris, Paris, and… Paris. About a dozen times.
If she's not gallivanting the terraced gardens of La Pitchoune, teaching unsuspecting cooks new levels of courageousness around the globe, you'll find her traipsing about the world with Vera, her Green Apple 1978 VW Bus, or swooshing at inhuman speeds down the slopes of the Rockies.
Makenna
 uses coaching, live events, speaking, and writing to unpack how we've been trained to discredit women leaders (especially those of color) and focus our 'leadership' interests on under-qualified, white men in suits who claim false authority as their leadership methodology rather than showing us their capacity to actually lead. Hint: She thinks this is highly problematic.
She's a graduate of NYU's Global Affairs program, studied Philosophy at Smith College, mastered whipping up mousse's, sauces, and the like at Le Cordon Bleu, Paris, and now studies the gendering of leadership in the European Graduate School's Critical Studies program and is pursuing an MBA from SKEMA Business School.