AWAKEN Yoga Retreat / Aaliya Noorani and Diala Hamed
January 29 - February 5, 2022
Venture into the magic of Lake Atitlan and surrounding areas for a week of dynamic movement, heart-expanding community, and cultural immersion. Lake Atitlan is surrounded by a vortex of volcanos. It is known for its healing and mystical properties that seekers and believers feel upon arrival. The lake lies in the heart of an ancient volcano's caldera, which filled with water after it's final eruption 85,000 years ago. "Atitlan" in Nahuatl means "the place where the rainbow gets its colors." Lake Atitlan and its surroundings make it the perfect backdrop for healing and transformation.
On this retreat, we set the stage for getting real- intentionally quieting the noise from the outside world to hear clearly, our own inner voice. Expect to leave behind the accumulated pressures of life back home, and make space for the things that truly tug your heart and ignite your souls flame.
Your experienced retreat leaders Aaliya and Diala have traveled the globe to practice, learn and teach yoga. You can count on them to share their vast knowledge of yoga while supporting you with laughter and attentiveness on this fun adventure.
This is a trip that will expand your world view, and even the view of your self. An experience that introduces you to new people, new beginnings, and contagious joy, bringing hope in a sometimes dim-seeming world.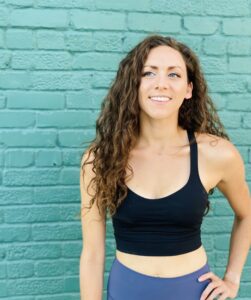 E-RYT 500 Diala Hamed
(E-RYT 500) North Carolina native Diala was introduced to yoga in 2011 while earning her B.S. in Nutrition and Dietetics. After a few classes, she noticed a shift in her mind and body. This shift sparked her curiosity about the philosophy of yoga, and lead her to complete her 200 hour YTT in Puerto Viejo, Costa Rica. In an immersion program, she studied the practices which ultimately help us become our most humble and content selves. In November 2018 she earned her 300 hr certification at Akhanda Yoga School in Rishikesh, India. She has since taught and participated in yoga across the globe in over 10 countries, across Europe, Asia, and Australia. She spent ten days in silent meditation (Vipassana) in New Zealand to better understand her mind. Yoga has taught Diala to ride the waves of life instead of trying to fight them. She believes wherever you are in your practice is always enough, but when you're ready she'll give you the extra push you need to pass your expectations.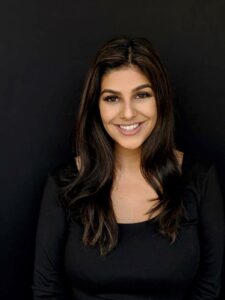 E-RYT 500 Aaliya Noorani
Aaliya is an E-500 RYT Vancouver, Canada based yoga instructor. Having studied in the birth place of yoga, India- Aaliya's classes integrate traditional foundations of physical asana, pranayama (breath work), yoga philosophy and mantra (chanting) meditation with a present day approach to philosophy and practice that provides students with a whole and integrative experience. Aaliya has taught yoga in North America, Europe, Africa and Asia and has found an approach to teaching yoga that is accessible and informative to practitioners of all backgrounds and level of experience. Yoga has strengthened her connection to self by finding a balanced practice of patient discipline and experiencing playfulness through the union of breath and movement. Traditional philosophy, mythology and mantra are the heart of her practice. The mythological stories and classical teachings offer a gateway to the universal experiences of what it means to be human. These practices provide wisdom that connect her to her ancestral roots and our innate expansive capacity. Ancient chants that still the mind and leave a permeating vibrational shift within us. It is with this passion for the 'yuj' (union) of all parts of what the practice truly provides that she shares with her students.