Embodied Awareness with Patricia & Surya
January 16 - 22, 2022
Open Portals to Awareness thru an embodied exploration of meditation, yoga, meditative movement, self-inquiry, and breathwork discovering… thru the direct experience of our Essential Nature, liberation of the body and mind from old patterns while cultivating the capacity for living with ease, joy, resilience and resonance with the Source of Being. Creating a sacred container together, there will be four sessions daily for this embodied exploration.
Join Patricia and Surya for this 7 day, 6 night pilgrimage to the rare beauty of a Mayan retreat center on mystical Lake Atitlan in the Guatemalan Highlands. Bringing 40 years of space holding, we invite you to drop away from the known world, and immerse yourself in your True Nature discovering IT as the ever-available sustenance of your life.
Sessions
Yoga sessions invite deep listening, fluid unwinding, and awakening sensation as guide back to body's innate intelligence. This approach to practice, shifts the habit of "doing" asana to an unfolding, by feeling and sensing our way thru the practice. Sessions will be guided with periods for self exploration and discovery.
Meditation and self inquiry sessions encourage becoming familiar with the rest and ease of our essential nature. The meditation sessions offer mindfulness and breath awareness based on Vipassana meditation as well as non-dual, open awareness meditation, and self inquiry.
Movement explorations allow for slipping thru the cracks of our conditioning, experiencing a different vibrational energy to directly embody Essence and True Home.
Breathwork is a rare offering in yoga and meditation retreats and is an experience of healing, enhanced well-being, insight, and the direct experience of expanded consciousness. It is a profound dimension of our retreats.
There will be ample time to soak in the hot tubs, take a sauna, have a massage, hike in the adjacent hills, swim in the lake, explore one of more of the Mayan villages around the lake or simply relax in the beauty and quiet of Villa Sumaya.
This retreat is an opportunity enjoy a week on the the shores of majestic Lake Atitlan taking your practice to another level by inquiring into the essence of your being. Who am I? What is life really about? Why am I here? Is Presence my true nature? These are all questions which begin to arise from a deeply engaged life and practice, a yearning for true freedom and the desire to open to the depth of who and what we are. The container of this retreat will provide the support for an embodied experience of this exploration.
There is something mystical about Lake Atitlan. The lake itself is about 50km in diameter, surrounded by volcanoes and traditional Mayan villages which maintain their cultural identities and traditions. A few of these villages are a beautiful walk from Villa Sumaya.
Location of Villa Sumaya
The Villa is about a 20-minute walk to the pueblo town of Santa Cruz La Laguna where local people live a quiet life of farming the hills around the village and fishing the lake.
The Retreat Schedule
Meditation 8-8:30
Breakfast 8:30
Yoga, Movement, Breath 10:30-12:30
Lunch 12:30
Restorative and Yin Yoga, Movement, Breathwork, Journaling (not all on the same day) 4:30 – 6:30
Dinner 6:30pm 7:30
Meditation 7:45 – 8:45
Rates
The fee for the Retreat is $1,595 (which includes all sessions, accommodations and three vegetarian meals a day).
All accommodations are large double rooms (two beds) with private bath and balconies overlooking the lake.
Ten percent of the profits from this retreat will go to Sharing the Dream, a non-profit organization on Lake Atitlan devoted to reducing poverty among indigenous people in Guatemala.
About the Teachers
Patricia Brown
I encourage looking within, open inquiry, and respect for the unique way the mystery unfolds in each of us. Guiding students to cultivate awareness of a deepened field of intelligence, my approach is experiential, fluid, and non-linear encouraging expansion of breath, attention, perception and inner listening. By refining attunement to the felt sense, the poses, breathwork, moving and seated meditations become fluid forms for exploration and deepened awareness, inviting an open ended, bodily-based inquiry into our True Nature.
My work draws upon 40 years of practice and teaching from which an eclectic approach to yoga, meditation and life has emerged. I am interested in guiding others to uncover the deep rivers of their own knowing, drawing upon classical Hatha yoga, including vinyasa, yin yoga and restorative yoga; pranayama, Middendorf, Osho Diamond, Quantum Light, and Holotropic Breathwork; Continuum Movement; Authentic Movement, 5Rhythms, Somatics, Vipassana meditation; Advaita in the tradition of Ramana Maharshi, and Self-inquiry as portals to the direct experience of Awareness, our True Home and Original Essence.
I enjoy the subtle, enlivening, self-referenced, healing experience which arises from practice and witnessing others develop and trust their unique embodied way of opening to the mystery behind and within creation… those moments when fluid resonance with Source is once again experienced and invited to be absorbed and infused into our lives.
"Your own self-realization is the greatest gift you can render the world." Ramana Maharshi
Patricia lives in mid-coast Maine on a 150-year-old farm, known as Rolling Meadows Retreat Center where she teaches retreats and with her husband, Surya, stewards the land. When not in Maine Patricia teaches internationally in Mexico, Italy, and India and wherever else she is drawn to share her love of opening to the flow of the Essence of Being. www.embodyingthemystery.com
Surya-Chandra Das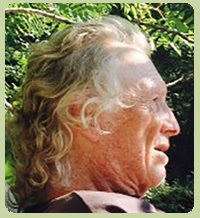 Surya-Chandra Das began studying hatha yoga and meditation in 1988. Surya has taught classes and yoga retreats since 1990. His teaching of yoga asana and pranayama is influenced by his studies with T.K.V. Desikachar in Madras, India, Victor van Kooten, Angela Farmer, and Richard Miller. Additionally, there have been a variety of teachers in the Iyengar tradition and the teachings of yin yoga. Studies in Authentic Movement, Breathwork and Continuum Movement have contributed to his interest in exploring the formless contained within the form of yoga postures. Surya has also been influenced by the teachings of Jiddu Krishnamurti, who stressed the need for each individual to directly discover their own truth without dogma, ritual, or technique.
Surya has also studied with Dr. Joe Dispenza, connecting the ancient teachings of the East and recent understandings in Quantum Physics. These modern scientific developments, like the nature of the quantum field, allows those of us educated in the "western mind" to more fully understand and integrate the time-honored teachings of Yoga into our daily lives.
Surya-Chandra is a long-time student of Vipassana meditation and Advaita, the non-dual tradition of Ramana Maharshi. He has studied with Ramesh Balsakar, Adyashanti and others.
Surya's teaching is a blend of the various teachings he has experienced and his own explorations. Nondual Awareness or Presence is the foundation of the retreats. Surya is interested in helping participants understand the depth and breadth of Yoga. It is so much more than performing asanas (postures) and can permeate every aspect of our lives. As a yoga teacher he supports and encourages a student to let go of striving and becoming; to increase their capacity to live with conscious awareness of the wisdom of the body; to be present for conditioning from a non-judgmental and somatic reference point. Likewise to have the direct experience of our True Nature, allowing us to live from the natural joy, ease, and openness of Being.