New Years' Yoga Retreat / Akasha Ellis
December 27, 2021 - January 3, 2022
Practices include mindfulness discussions, Kundalini, Ashtanga, Somatic Yoga & Meditation
Let's celebrate together and rejuvenate our body, mind and spirit by bringing in the New Year and beginning 2022 with a renewed sense of well-being and joy.
Our mornings will begin with a group Mindfulness practice and Kundalini Sadhana (kirtan/meditation and kundalini yoga set) followed later by a led Ashtanga or Mysore session that will leave you feeling enriched and re-energized.
During the day there will be time to explore and enjoy the amenities of Villa Sumaya and local Mayan villages or just relax and enjoy your surroundings. The center features a solar hot tub, pool, places to hike, a beautiful lake and local villages to explore.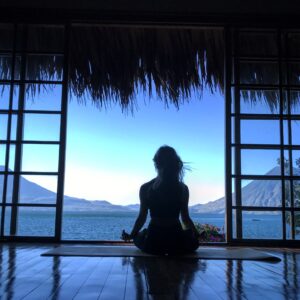 It was years later that Akasha discovered "Yoda" and "the force" were within.
Akasha's first yoga teacher was Yogi Bhajan and the teachings of Kundalini Yoga. He ultimately taught Akasha to be true to one's' heart. He was given a sadhana and daily practice; was taught to be grateful, to understand that the divine lives in all of us and that we must become our own teacher. These wonderful tools of insight continue to give Akasha the courage to let go when life feels constricting and the compassion to embrace all that is.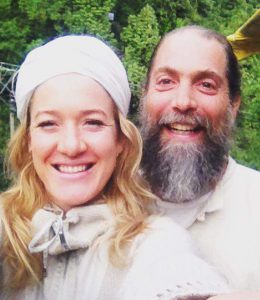 As a student in college, Akasha was blessed to study with Dr. Vasant Lad whose love for Ayurveda, Ganesh and life bubbled over into all aspects of his being. These Ayurvedic teachings offered balance and ease in his life through diet, yoga and meditation.
In his early 20's he ventured to Bangalore, India to start a business with his family. While living there he discovered Ashtanga Yoga and began studying under Masterji Vishwanath (Sri Pattabhi Jois' nephew). Each morning he went to the Shala to learn the daily practice of Ashtanga Yoga. Vishwanath's patience and kindness offered Akasha space to witness how yoga connected breath, mind and body.
In his 40s, Akasha began studying Hanna Somatics with Eleanor Criswell, which provided a deep awareness of movement between the mind and body and how those movements could re-educate and relax our muscles.
Akasha's most recent studies have led him to the Advaita (non-dualism) teachings, that we are all one. That we have always been one and that awareness of being aware is our gift to ourselves and those around us. For this awareness is divine, peaceful and unconditional love.
Akasha bows in gratitude to the teachers who through compassion, courage and grace have guided us to our true teacher within. I AM consciousness has always been by our side, always unconditional, non-judging, abundant and infinite beyond description. Daily, he continues to explore, learn, teach and immerse himself in his daily sadhana.
Akasha is co-owner of Birmingham Yoga and director of Birmingham yoga teacher training. He offers several retreats and workshops and teacher trainings throughout the year. His classes reflect his personal approach and will include the traditions of Kundalini Yoga, classical Ashtanga, Hanna Somatics and Vedantic teachings, for a heart-centered class.
The moment we begin to doubt and fear, we create separateness. We can do two things. One, we can ask ourself who is in doubt and thus remember who we are,  the "I" divine awareness. Two, we can ask ourself, why am I feeling this pain, why am I absent of love and light in this area? Is this pain coming from my belief about this emotion or thought? Where is located in my body? Settle into that area in your body where you feel tightness or constriction. Is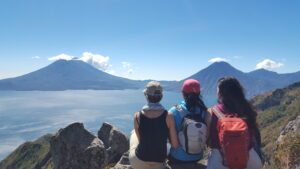 the sensation uncomfortable or is it just like any other emotional sensation? This approach can take us out of our negative belief and suffering can dissolve back into the emptiness. We may find that the discomfort becomes a friend, calling out for our love and reminding us of who we truly are. When we choose unconditional love, we begin to fill our emptiness with joy, thus unifying and bringing home our pain so our wounds of separateness become embodied dissolving into our loving self and our oneness.
If in Doubt, Love
In the light of all that is may we find beauty, harmony and love in the present