8th Annual • Yoga Reiki + Excursions Retreat • Presidents Day Weekend / Yuval Samburski and Angela Botta
February 19 - 26, 2022
We are thrilled to journey back to Lago del Atitlan, Guatemala for our 8th Annual YOGA, REIKI and EXCURSIONS Retreat at Villa Sumaya eco-chic wellness and retreat center!

Yuval and Angela both feel a deep connection to this mystical, beautiful and magical place, and can't wait to share it with you!  Lake Atitlan is on the list of "10 most sacred spots on Earth" so you'll be sure to nourish, reconnect and recharge your life-force energy, your Prana, vitality and spirit. This incredible off-grid holiday will be a perfect WINTER GIFT to yourself.
We attract an incredible community of yogis who are always ready to dive deep, be real, and laugh hard. Our week together will be a beautiful, deep, hilarious, healing, active, and inspiring version of each of us!  With no demands on your time or expectations other than to be who you are, perfectly, right now, this powerful week filled with raw natural beauty and healing will ignite the fires of transformation deep within.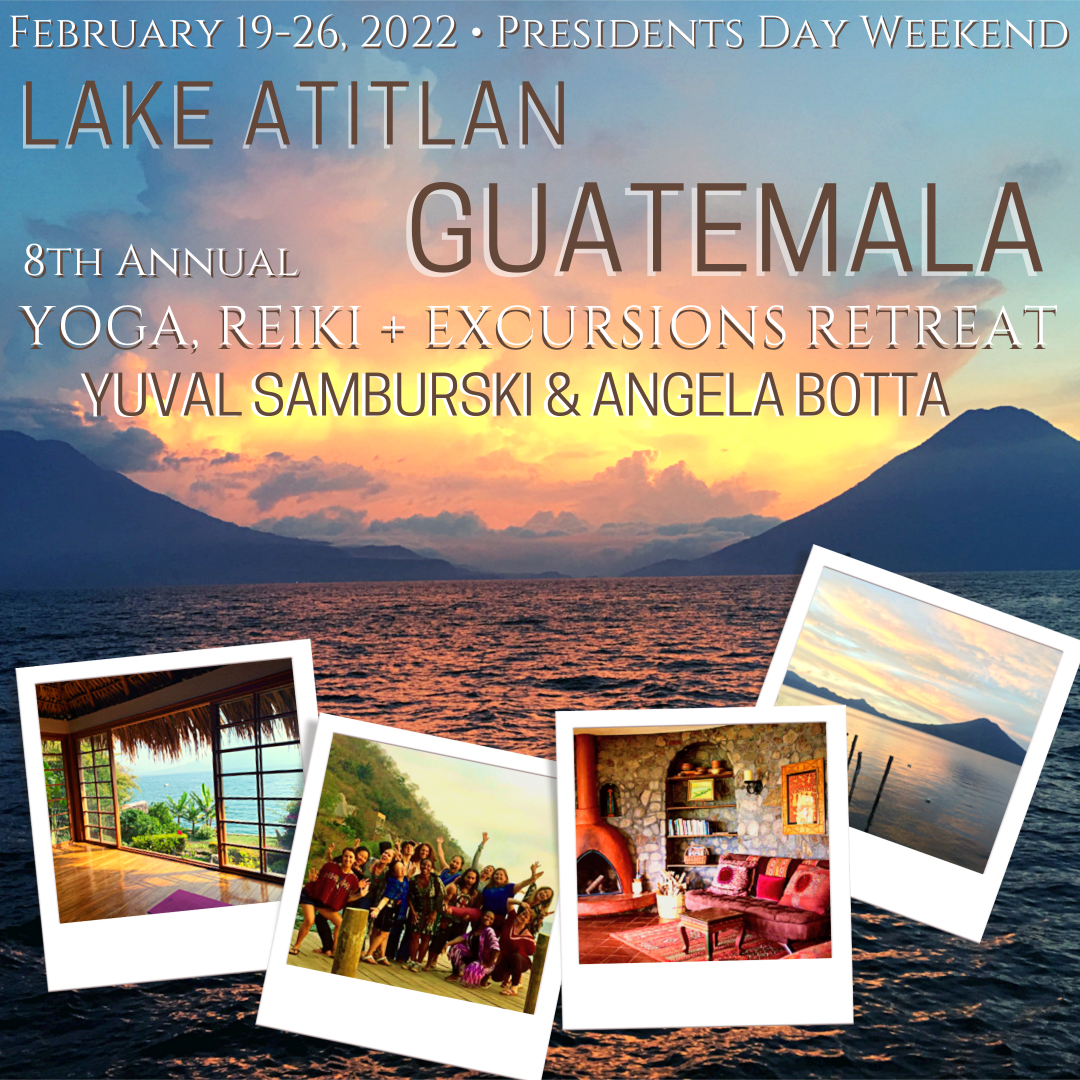 Testimonials –
"Our retreat with Angela and Yuval was magical. It was the perfect amount of yoga mixed in with the perfect amount of adventure. The setting couldn't have been any more beautiful or serene. I treasure  my memories of Guatemala and the time spent practicing with Angela, Yuval and the group
  I can't wait for the next one!!" ~ Melissa, Tampa
"AMAZING!!!! I cannot say enough about this experience. First, let's start with the two wonderful organizers and incredible yoga instructors. Angela and Yuval brought so much love, experience and warmth to this retreat. They each taught with a different style and both were equally amazing! They were so helpful in really paying attention to each yogi in the room and helping to make their practice better. I really looked forward to each morning and evening practice every day! The group that came together was truly an amazing and inspiring group. We enjoyed each other's company all week long, laughed a lot, had great discussions and supported one another during our practice each day. I cannot wait to do another retreat with the two most incredible yogis, Angela and Yuval"! ~ Jeannine, San Francisco
"I had an amazing time on this retreat. Angela and Yuval were truly impressive with the planning, details, fantastic yoga and awesome excursions.   I met a great group of people that will remain lifelong friends. The yoga instruction was incredible and it was a true break from the "real world". Huge kudos to Angela and Yuval for a retreat well done! I plan to join you next year and I can't wait"! ~ Denise, Phoenix
"Awesome trip! All logistics were well taken care of. Angela and Yuval are amazing yoga teachers. Highly recommend their annual yoga retreat to all levels of yogi!" ~ Wilma, NYC
"Angela and Yuval created a fun and supportive yoga community that helped me relax and recharge. I simply loved the tag team teaching they offered each day. It was like attending a mini teacher training because they broke down each pose which allowed me to build and strengthen my practice. Highly recommend this dynamic duo"! ~ Toya, NYC
"I had the absolute pleasure of joining Angela and Yuval in CR this past winter for a week of yogic happiness. A complete cocktail of body, mind and spiritual healing. Together, they have a natural way of sharing a unique package of heartfelt genuineness, humor, form and flow. Along with yoga, a few adventurous activities and carving out your own time, you are sure to have plenty of laughs and perhaps a few yummy tears". ~ Tara, Boston
"You are both VERY good teachers, and I'm picky!" ~ Karen, NYC
---
About Angela and Yuval:  
Angela and Yuval have been dear friends for 13-years!  Yuval is a NYC-based and Angela is now based in Minneapolis after moving for love almost 4-years ago. Both are E-RYT 500, YogaWorks Certified yoga instructors + teacher trainers, and lead retreats, workshops and teacher trainings all over the world.  Known for smart, mindful, fluid sequencing with clear instructions of alignment, breath awareness and core stabilization throughout each practice.  You, as the participant, will have space to self-explore your body and your mind. As Angela and Yuval are both reiki practitioners, healing work is an integrated part of most sessions.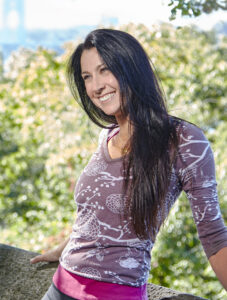 Angela is a native New Yorker, and feels she is the most honest and true version of herself on her mat!  Teaching is an extensive part of her own spiritual journey, and she encourages students to continually seek, question, and explore; unfolding through each practice and trusting our inner teacher in every moment. More info: angelabotta.com
---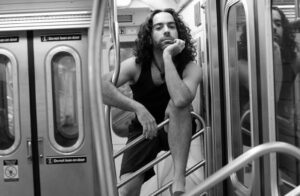 With experience in performance and art, Yuval is inspired by all creation and the undeniable power of breath and meditation.  His teaching is personal, nurturing and humorous, allowing for self-observation and a true teaching and learning experience between him and his students. Sound Healing, Restorative, Pranayama and chanting are his heart, he aims to share with his family of students.  More info: IG: @UVYBoogie
---