Cultural Immersion with Tree of Life Yoga Studio / Stephanie Flanders-Martin, Whitney Davis
June 3 - 11, 2022
Our retreat starts as we transition from Guatemala City, where you will fly into, and we will drive as a group to our retreat center, stopping to see Iximche Mayan Ruins before we arrive at the center. The first evening will include a welcome dinner and end with an opportunity to explore the property and relax in a hammock.
Here are a few activities to look forward to during our time together:
We will start our day with a vinyasa flow class and end the day with restorative/yin yoga classes in the on-site studios overlooking the water.
All meals are included at the resort for the week–you can select vegetarian or nonvegetarian.
Onsite workshops provided by the property will include: a Mayan Fire Ceremony, Cacao Ceremony, and a Shamanic Sound Healing Ceremony.
Additional workshops will be hosted by Stephanie and Whitney throughout the week, including a Mala Making Workshop.
We are working on visiting a local school to give back, purchasing supplies or books they may need as well as connecting with the children on a program/project. More as this continues to unfold.
Experience local markets and connect with the beautiful women that create and weave local goods.
We have a few special local tours and additional surprises planned along the way as well. (If you have traveled with us before you know we LOVE surprises!)
This trip will be a balance of time to enjoy reflecting at the retreat center and time to connect with the local culture.
What's Included
Transportation from the airport in Guatemala to the retreat center, trips through the week and back to the airport at the end of the event.
Meals at the Retreat Center.
Workshops provided by the center and the facilitators.
Rest and relax time.
Cultural immersion as well as give back to the local community.
Special surprises along the way!
Exclusions:
RT Airfare to Guatemala City(from Denver it's about $399 right now, but prices will vary)
Travel Insurance-Which we highly recommend
Gifts and items you wish to purchase on your visit
Spa Services that are offered at the retreat center
Cost to attend this all-inclusive experience is:
$3150 for a double occupancy room and $3850 for single occupancy room
NOV 1-30th, when you register, complete required paperwork and pay your $500 deposit, we will credit you with $250 off the total event.
Tree of Life Yoga Studio offers small, boutique retreats and this one is limited to the first 16 participants that wish to join us. (We have already sold 3 spots, so 13 remain available)
A deposit of $500 will hold your space with the remaining balance to be paid in 3 or 4 payments, total due by April 15th, 2022.
About the Leaders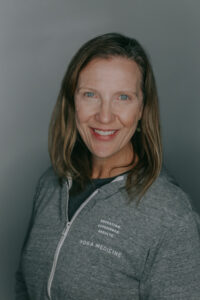 Stephanie Flanders-Martin, Founder/Owner Tree of Life Yoga Studio
Stephanie holds her 200 hour yoga certification from Full Circle Yoga and her 500 hour certification with Yoga Medicine, studying with Tiffany Cruikshank and so many other amazing instructors at Yoga Medicine. She is a Yoga Medicine Therapeutic Specialist and has continued on her journey with Yoga Medicine as she now works towards her 1000 hour certification.
Her current training includes:
Restorative Yoga and the Nervous System-Yoga Medicine
Yin Yoga with Jennifer Raye
Spine and Yoga-Yoga Medicine
Mental Health & Yoga-Yoga Medicine
Mindful Trauma Informed Yoga-Yoga Medicine
Yin and Meditation-Yoga Medicine
Anatomy-Yoga International with Tiffany Cruickshank
Sequencing-Yoga Medicine
Over 100 hours of training in MyoFascial Release & Yoga training with Yoga Medicine and RAD Yoga-a division of RAD.
In addition to her Stress Management & Yoga Certifications she is currently working on her certification to become a Mindfulness Meditation Teacher, studying with Sean Fargo.
Stephanie loves to teach Myofascia/Yoga Blended Classes, Restorative and Vinyasa Flow Classes.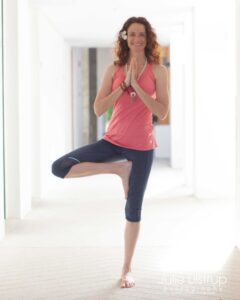 Whitney Davis, Owner Tree of Life Yoga Studio
Whitneys passion for yoga began many years ago. She enjoys a variety of yoga and has attended many of our retreats and trips. We are honored to bring her on to our staff as she launches her teaching career part time.Whitney is a certified Chair Yoga Instructor and Barre Above Teacher
To attend this retreat, you will be required to review and sign our retreat policy as well as COVID waivers. (Currently, you need to be tested to enter and exit the country and we will follow guidelines offered at the time of the event)
Inquire for more details by visiting our website, calling Stephanie at 503-523-8061 or Whitney Davis at 970-4053500 or emailing us at ToLYogaStudio@gmail.com. We anticipate this retreat to sell out early, so if you are interested, please reach out soon.