Hearts Connected ~ Reiki, Yoga & Meditation Retreat / Betsabe Luna, Nicole Lynne Hooley & Nivea Cruz
April 16 - 22, 2022
How is your heart? What does it yearn for? Can you connect to its innate wisdom with ease? What does it say to you?
Travel with us to magnificent Lake Atitlán for an inspiring and unforgettable journey into your heart. When I first laid eyes on Lake Atitlán and her majestic volcanoes, I was awestruck. This place holds beautiful sacred energy that encourages healing, connection, joy and deep transformation, making it the perfect setting for our heart-centered retreat. Through the use of Cacao medicine, reiki, yoga practice, meditation, and group energy work, we will be guided into a space of compassion, unconditional love, and radical self-acceptance.
About the Leaders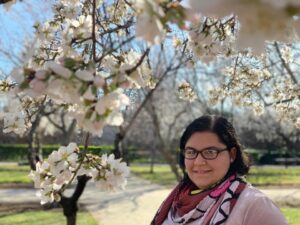 Betsabé Luna
RETREAT LEADER
Betsabé (she/her/ella) is a certified yoga teacher, Reiki Master, herbalist and counselor based in New York City. Betsabé is interested in spirituality that is embodied, grounded in love for Mother Earth and all of her creations. She believes that with the right intention, support, and spiritual tools, people have the ability to awaken, transform their lives, and tap into an infinite source of unconditional love.
Betsabé is excited to be hosting this special retreat experience in Guatemala.
Nicole Lynne Hooley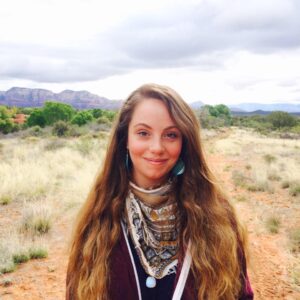 ASSISTANT FACILITATOR
Cole's goal is to cultivate experiences that inspire others to authentically spread their light in ways that positively impact local communities and the world at large while maintaining a sense of balance, well-being, and pleasure for life.
Over the years, Cole has been blessed with opportunities to participate in countless training courses with a healing focus; she has run various wellness spaces, has served as a dedicated healing practitioner and mentor, has taught weekly yoga classes, has founded multiple healing collectives, has led international retreats, has hosted numerous training courses, and has served as an activist for environmental and equal rights.
In 2021, after ten years of teaching yoga, Cole found herself compelled to respond to the mental health crisis inspired by Covid-19 and is now a MSEd Candidate in Mental Health Counseling at the University of Pennsylvania. Her current focus is on supporting people who serve in helping roles, especially those in Education and Health Care.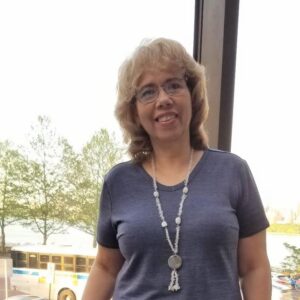 Nivea Cruz
ASSISTANT FACILITATOR
Nivea is a professional practitioner of Brennan Energy Healing and a graduate of the Barbara Brennan School of Healing. As a stage 4 cancer survivor, Nivea believes that her cancer saved her life, because it gave her the opportunity to reinvent every aspect of herself. She feels blessed to have been able to use the tools and techniques she learned at the Barbara Brennan School of Healing as complementary treatments for her own personal healing.
Nivea has been a healer and assisting clients in transforming their lives for over 20 years. Nivea's healing sessions are profound, powerful and life-changing. She holds space for clients in a loving and nonjudgemental way, encouraging all that needs to be cleared to be released to restore balance, health and harmony.
Nivea believes that curing is the business of medicine, and it involves eliminating symptoms; while healing is the crafting of a healthy life by eliminating the cause of suffering and disease, then creating a meaningful destiny. Hers is the practice of healing.