School Yoga Institute's Advanced 300-Hour Yoga Teacher Training – Encompassing The Elements
November 28 - December 22, 2022
Zach, Brandi, Concetta & Krystalyn  – (Click on their names for full bio)
Gather with us in paradise for our transformational 300 hr Advanced Yoga Teacher Training as you deepen your spiritual practice, live in community, and connect to yourself, each other, and great spirit.
This course welcomes all yoga teachers and practitioners that wish to deepen their practice, expand their knowledge, and better their work in the world.
After training thousands of yoga teachers over a decade, we know how incredible a 200hr teacher training can be. We also know how much more there is to learn, and exactly what teachers need to truly flourish in their personal and professional lives.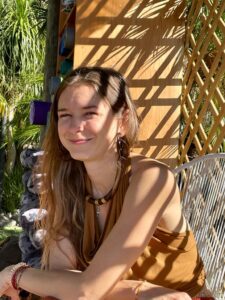 The realm of either is all about unity with the greater cosmos. This is the element that contains and holds. It is that which connects us to intuition. In this synergistic cycle, you will learn about:
Classical Tantra, Vajrayana, diamond being
Mindfulness Practices, Meditation, chanting Mantra
Connecting with Ancestors
Bringing all the paths together
The Art of Ceremony
This training is designed to grow your wisdom, here are a few things to expect to learn:
Deepen your knowledge of yoga's rich history
Expand your wisdom of the philosophy
Gain in-depth information on anatomy
Further your yoga business, solidify your brand and karmic path
Explore the inner world through practices such as Mindfulness, Meditation + chanting Mantra
Connect your authentic spirituality and learn a variety of wisdom and religious traditions