Shine Your Light Retreat / Alison DeNicola
January 28 - February 4, 2023
Join Alison DeNicola for this weeklong retreat dedicated to personal renewal and transformation. Through this intentional gathering on the shores of Lake Atitlan, we have an opportunity to "step away" from the outer world and create space for self-healing, mindful practice, rest and the elements of nature. Our group intention will support renewing our inner light, the powerful force within, to grow brighter and shine.
Our location is the deepest lake in Central America often called the belly button of the Earth. Connected to sacral chakra healing, It is here you will experience the activating power of the water element to revitalize and nourish your body, mind and spirit. We will also connect to the grounding, calming support of mother earth for personal healing and renewal.
Lake Atitlan is surrounded by a vortex of volcanoes. It is known for its healing and mystical properties that seekers and believers feel upon arrival. The lake lies in the heart of an ancient volcano's caldera, which filled with water after its final eruption 85,000 years ago. "Atitlan" in Nahuatl means "the place where the rainbow gets its colors." Lake Atitlan and its surroundings make it the perfect backdrop for healing and transformation.
Villa Sumaya is the magical location we will call home for the week as we explore the Mayan culture and ceremonies, embark on local excursions and renew with heart-centered practices. There will be ample time to soak in the hot tubs, take a sauna, have a massage, hike in the adjacent hills, swim in the lake, explore one of more of the Mayan villages around the lake or simply relax in the beauty and quiet of the retreat center
What's Included
8 day/7 night accommodations at the beautiful Villa Sumaya Eco-Chic Wellness Center, on the beautiful shore of Lake Atitlan
3 healthy and delicious, home cooked, well balanced, vegetarian meals daily (chicken and fish available at $ extra cost)
Daily Yoga Practice
Guided Meditation and Restorative Practices
Mayan Fire Ceremony
Guided local excursions and Cooking Class
Filtered water and unlimited coffee / tea
Solar Hot Tub
Refreshing dips in the lake
Not Included:
Flight to/from Guatemala City
Cost of Transfer to/from airport (we are happy to arrange the transport for you) approx. $50 pp
Extras: Beer/wine or any snacks from the Villa Sumaya Smoothie/ Juice Bar
Spa treatments (at on-site Harmony Spa)
Tips for Villa Sumaya staff
Wifi at a weekly rate- see below
Optional activities and excursions
Services at Villa Sumaya
Wellness
Harmony Spa offers rejuvenating bodywork session ranging from Swedish, Ayurvedic and Thai massage to energy work. Services vary depending upon the time of year.
Communications
Villa Sumaya is a place for guests to unplug from their daily life, allowing more time for rest and reflection. Two complimentary computers with internet are available for quick check-ins with friends and family. Phones are available for local or long-distance communications. If you want to stay connected, wifi is available throughout most of the center on your personal device, for $3/day or $20/week for wifi.
Solar Hot Tub and Sauna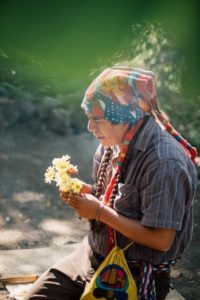 The complementary, solar-heated, stone hot tub oasis is tucked above a garden lounge. For a detoxifying sweat, the wood-burning sauna can be reserved for a small charge.
Concierge Services
They are happy to organize all your transportation, spa services and cultural outings.
Bringing Donations
Villa Sumaya works closely with Amigos de Santa Cruz, a non-profit organization that supports the indigenous people of Santa Cruz, our local village. If you or any of your guests would like to bring donations, we would be happy to coordinate this act of kindness. To learn more about Amigos, visit amigosdesantacruz.org. Providing this kind of help often gives groups a true sense of connection with the local Mayan community and thereby a deeper retreat experience.
Rates and Registration
$395 deposit holds your spot!
½ Payment due July 8th
Balance due Oct 1st 2022
Rates from $1850- $2150 pp
Please email alliedenicola@gmail.com for details on rates and specific accommodations. Suites and single rooms are available on a first-come basis.
About the Teacher
Alison DeNicola- Author & Teacher
Alison DeNicola is a yoga & meditation teacher, energy healer and award-winning author. She began on her spiritual path almost 20 years ago with the study of yoga, meditation and hypnotherapy. She has continued to expand and explore through inspirational writing and other mind-body healing practices which include shamanic, sound, chakra and angelic healing work.  Alison is an international presenter and retreat leader who is dedicated to supporting healing, personal growth and energetic alignment. You can connect with her on her website www.alisondenicola.com or on FB at Alison DeNicola, FB Mudras for Awakening the Energy Body, IG @alisondenicola.