Find your purpose in Atitlan with Remote Year
May 14 - 20, 2022
Take a week to recharge and reconnect to your true purpose in a peaceful and secluded oasis in Lake Atitlan, Guatemala. Surrounded by majestic mountains, impressive volcanoes, and a community infused with rich Mayan culture, you'll realign with your mind, body, and spirit in this inspiring destination. Our Retreats include a facilitator, accommodations, healthy chef-prepared meals and a blend of wellness activities, workshops, and excursions. We'll take care of all the details so you can unwind.
This itinerary is subject to change. 
DAY 1
Attend a welcome ceremony hosted by our local team, enjoy a delicious meal, and connect with your new community.
This is a sample itinerary only and is subject to change.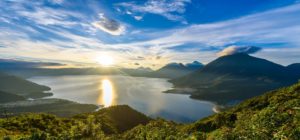 DAY 2
After your morning yoga, have breakfast and set your intentions for the week. In the afternoon, enjoy a hearty vegetarian meal and a peaceful sound healing experience followed by a journaling workshop.
DAY 3
Start the day with meditation, yoga, or a workshop to help you establish your core values. In the evening, attend a traditional Mayan ceremony. All activities are optional during our retreat, and there will be free time to relax throughout the week.
DAY 4
Leave the retreat center for the day and enjoy a scenic escapade around Lake Atitlan. You'll connect with the land and the communities who live here as you explore this colorful town.
DAY 5
After morning yoga, attend a guided gratitude workshop and visualize your ideal life. After a healthy dinner, participate in a movement activity designed to help your body flow through transformation.
DAY 6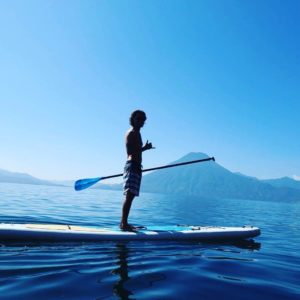 Today we'll focus on manifesting our goals and connecting what we've learned to our daily life. We'll share our stories as a group, and reflect on the week and our pathways moving forward.
DAY 7
After breakfast and morning wellness, shuttles will leave to lead you back to the airport. Those who wish to continue the adventure may join one of our add-on side trips to discover the colonial town of Antigua.
What's included: Comfortable Accommodation, Ground Transportation, Meals, Wellness Activities, Program Facilitator, Workshops
Fees from $2,100