Sacred Sol / Leeza Villagomez and Jasmyn Alana
June 8 - 13, 2022
"Calling all Lovers….Dive in" by Rumi
You are invited to join us on this heart-centered retreat. Our wish is for everyone to travel "Planet Earth Ashram" and see the beauty that The Mother offers us day in and day out; allowing this to be one of your destinations. This retreat is a beautiful way for you to step outside time (your busy schedule) for just a moment to focus on your most authentic self.
Through ancient Mayan and Yoga practices, we will shed our past, and die to the ways that do not serve us to rebirth into our highest version of self. This majestic location offers panoramic views of three volcanoes and beautiful Lake Atitlan. Leeza and Jasmyn are excited to go on this healing journey with you all in preparation for Summer Solstice.
Investment: $1,800 must be paid in full at the time of booking. Payment is non-transferable and non-refundable.
This is what you get:
Five nights in a luxury hotel accommodation with lake views, private bathrooms and patio seating
Three delicious, home-cooked, well-balanced, vegetarian meals (chicken and fish available at additional cost)
Unlimited tea, coffee and purified water service at our 24/7 beverage bar
Daily chanting and yoga practices
Cacao sacred heart opening ceremony
Mayan fire ceremony
Traditional sweat lodge
Intro to Poi Spinning Class (Poi Balls included)
Solar heated hot tub
Tribal dance party
Yoga Alliance CE Available or Hours towards YTT 200 or 300 Hours
Also offered at the resort at your discretion:
Full-service spa offering massage, facials, consultations, esoteric readings and more
Fair-trade boutique stocked with local treasures and custom-designed Eco Sumaya crafts
About the Leaders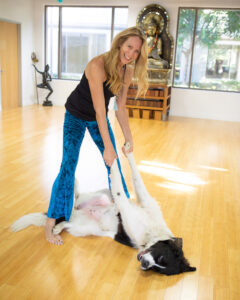 Leeza Villagomez was drawn to yoga right out of high school. The next steps in life did not resonate with the expectations of society. After experiencing chakra meditation and its benefits, she wanted to know and learn more. Leeza is no stranger to learning ancient lineages as her Portuguese mother comes from Maui, Hawaii. Leeza grew up on a small farm, showed horses, practiced Hawaiian, Tahitian, Polynesian and Mauri dancing 3 days a week and was part of a "Halau." Most of her birthdays were Luaus with the Boteilho Kula (family).
It was a natural step for her to begin practicing yoga. Over the course of many years, Leeza has had the pleasure of studying many different styles of yoga from Ayurveda to Vedanta and she feels as if she just started the journey to self-realization. Lokah, Samastah, Sukhino, Bhavantu… May all beings everywhere be happy and free.
Jasmyn Alana Yoga Therapist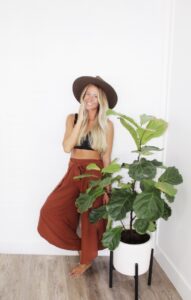 Jasmyn Alana is a multi-passionate medicine mama who has spent a decade studying health and wellness in both eastern and western modalities. Her ancestors and family are from Guatemala and she is so excited to travel back to her homeland with you. She has been teaching yoga for a decade and also shares a passion for; women's health, prenatal & postpartum care, educating on cycle syncing & time management, astrology, travel, adventure & cultivating community.