ISTA Level 1 SSSEx / Frank Mondeose
January 21 - 27, 2023
In 2023 The International School of Temple Arts will be hosting its transformative Level 1 Spiritual Sexual Shamanic Experience residential retreat at one of the world's most majestic destinations: Lake Atitlán, Guatemala.
From January 21-27, ISTA Guatemala level 1 will take place at the luxurious and eco-friendly Villa Sumaya, located on the shores of the lake, surrounded by three breathtaking volcanoes.
This magical location, combined with a dynamic team of facilitators: Frank Mondeose, Araminta Barbour and Clara Gomez Santos, it promises to deliver a powerful and life-changing experience for those that are ready to step into their power.
WHAT WOULD CHANGE IF YOU…
Reclaimed your POWER and had the courage to manifest your Creative and Financial Freedom?
Opened your heart to LOVE and allowed yourself to have greater intimacy with yourself and others?
Found the FREEDOM to follow your Bliss and the road map to your Life's Purpose?
Opened yourself to HEALING power of LOVE?
Love is your birthright.
You do not need to earn it.
Love is your essential nature.
If you are ready to radically enliven your sexuality and dive deep into the heart of your wild erotic nature, then join us for a beautiful synthesis of neurological re-patterning, sexual healing, and shamanic exploration that activates the powerful life force energy that dwells in your being.
Reclaim your Power in Love and Freedom. The Time is Now.
The 7-day ISTA level 1 SSSEx residential experience gives you a space to clear your physical, emotional and mental bodies of shame, guilt and fear. We use guided visualizations, emotional release, energy tracking, conscious touch and ceremony to open a doorway into a deeper a knowing of the Self as whole and complete.
Frank Mondeose (Lead Facilitator)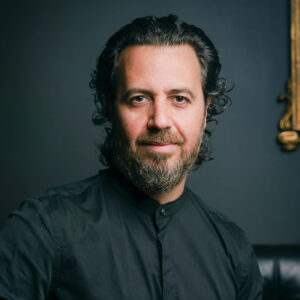 A contemporary voice on Love, Eros & Relating, Frank Mondeose embodies both play and pray, which is reflected on his YouTube web series "The Spiritual Playboy". Lead faculty with ISTA, co-founder of ReMENber Brotherhood Journey, Shamanic Minister with Venus Rising Association for Transformation and creator of the lifestyle brand Monde Osé, Frank has touched the hearts, and minds of many, whether it be through tantalizing their imaginations at his multi-sensorial events, to inspirational interactions that have navigated people to accessing their personal power.
Frank holds an unapologetic, no-nonsense container. It is a space to step out of one's comfort zone, and meet their edges in a compassionately ruthless manner. His containers are solidly held, in a protected and safe environment where all emotions and expressions are welcome and celebrated.
Frank is currently teaching Sexual Shamanism in over 10 countries including Canada, United States, Mexico, Costa Rica, Iceland, England, Italy, Netherlands, Spain, Israel and Turkey.
Learn more about him at frankmondeose.com
Araminta Barbour (Co-Facilitator)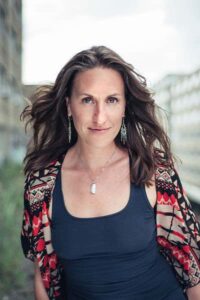 Araminta is an international speaker, group facilitator, and 1-1 guide specializing in empowerment, relationships and sexuality, transformational healing, soul initiation, and the esoteric mysteries. Lead Faculty with ISTA (the International School of Temple Arts) with whom she has collaborated since 2011, Araminta is the founder of The Sanctuary Guatemala, creator of The Resilience Journey, and co-creator of the Women Who See In The Dark project.
Weaving together an academic background in History, Ecology, and Theravada Buddhism (BA Hons & MA), over a decade spent in the international development NGO world (reproductive health focus) with 25+ years traveling, studying, and practicing a wide range of alternative healing modalities, and philosophical/ esoteric traditions, Araminta's work can be encapsulated in the phrase "spiritual sexual shamanism" – an attempt to address the fullness of our human gifts and capacities. In 2005, Araminta's heart settled in Guatemala's Lake Atitlan – her home base for continued event facilitation around the world.
Araminta's life path has been shaped from the learnings brought from death, grief, travel, and the deep questioning of collective beliefs. She supports clients to transform painful experiences into power, heal from parental and relationship wounding, step-free from sexual or emotional abuse, and navigate the psychological hurdles to self-acceptance, self-belief, and self-love. Her deeper focus is awakening to expansive levels of Self untangled from collective consciousness.
Araminta utilizes skills from Meditation, Non-dual Spirituality, Shamanism, Sacred Sexuality, Tantra, Breathwork, Yoga, Bodywork, Shadow Integration, Emotional Release, and Initiatory rituals. Her teachings aim to bring together the tools and maps that reactivate our full human capacities. Araminta's core passion is the process of radical self-acceptance – the inner marriage of love with power. She is here to support humanity's evolution as liberated, heart-centered creators.
Clara Gomez Santos (Co-Facilitator)
Clara is an Intimacy & Empowerment guide, speaker, women's mentor and international facilitator of transformative processes. Her lifelong passion for exploring the mysteries of consciousness and soul-body integration led her to undertake extensive training with world authorities in the fields of Tantra, Shamanism, Shadow Work, Dakini Codes and Esoteric Psychology. In 2014 she began her journey with ISTA deepening her relationship with the Temple Arts.
She has supported thousands on their path of integration and self empowerment through retreats, ceremonies, online programs, private sessions, interactive lectures and trainings spanning Asia, Middle East, Latin America, USA and Europe.
Clara is a natural facilitator of ceremonial spaces where Eros and Spirit are alchemized for prayer, healing and transformation. She brings a strong component of authenticity and permission anchored in intentionality and self-responsibility. As a Dakini she guides seekers who long to reconnect with their bodies, raw life force and creative essence through conscious activation of erotic and emotional energy. She's devoted to supporting the emergence of mystery schools, temple culture and soul technology on the planet. She is faculty at ISTA – International School of Temple Arts – and council member at Shamballa School for soul initiation and Highden Mystery School in New Zealand. Follow her journey on Instagram at @clara_gomez_santos