Wildgrace Initiation Training: Rebirth / Melody Lubin & Mariann Ka
June 22 - 28, 2022
An initiatory 7 Day Journey into the archetypes of the Sacred Feminine and Tantric Embodiment Arts for a transmission of mysteries through embodiment, dance invocations, live wisdom, mythology and archetypal astrology.
The WILDGRACE movement is the only globally accredited modality into the archetypal mysteries, exploring foundational embodiment gateways and maps to traversing the subconscious, the transpersonal and the archetypal realms.
Dive into accessing your innate sensuality, intuition, pleasure, power and freedom, through rewilding and sacred embodiment.
Teacher Bios: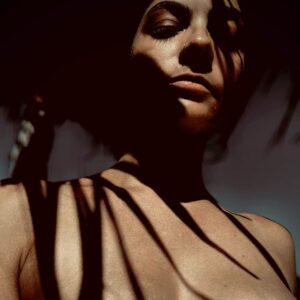 Mariann Ka:  Mariann Ka is devoted to the evolutionary power of our body and soul. For over 10 years, she immersed herself in the field of developmental psychology, early childhood trauma and human rights. She dedicated her efforts to the field of research, academia, liberty, and full bodied expression. However, she soon found that the system within which she was operating, was in fact restricting full permission. And so she went on a mission into a deeper inquiry into how to unleash one's true essence.
In more recent years, Mariann has journeyed into the Shamanic realms, immersing herself in esoteric and Jungian psychology. For the past 3 years, she assisted at ISTA and with the Highden Temple, co-created spaces with Dane Tomas, online Tantra festivals (Evolve, One World Tantra, ISTA Festivals, WG Temples and founded Essence) and facilitated WildGrace Initiations. Here she expanded her awareness and understanding of interpersonal relating, ritual magic and the esoteric meaning of self. Mariann is passionate about tasting and feeling all variations of love, creating spaces where authentic expression is welcome and where liberation is actualized.
Mariann holds a Bachelor degree in Psychology, Masters in Public Health and Masters in Social Work. She incorporates practical academia with Shamanic and Neo-tantric practices Mariann. She has direct experience in working with the interpersonal, transpersonal and multidimensional layers of self.
"I believe life is about experiencing the entirety of the human experience"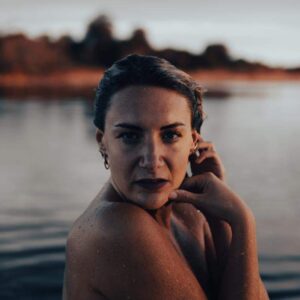 Melody Lubin: Melody is devoted to The Feminine. She is an expert in her field and is passionate about bringing both men and women deeper into connection with their physical bodies and reconnected with their sexual energy. She is passionate about sexual expression and people being comfortable to explore their sexual essence. Her work is deep. It involves healing the womb space and reclaiming all parts of the feminine.
Melody has been with Wildgrace since 2019 and has journeyed this work and modality multiple times since her first experience. She is deeply connected to the essence of Wildgrace and has a deep relationship with this medicine. This work has been a foundation in Melody's personal life and what it is that she now shares with her the world.
Melody knows and understands the life changing potential this work has and cannot wait to journey with you.