It Was All a Dream: Yoga Retreat with Ben Kalra & Grace Millsap
October 14 - 21, 2023
Every retreat is curated with love, magic, and respect as central tenants. We will join together in community and engage in the traditions of movement, pranayama, meditation, and inquiry—as tools towards self-discovery and personal growth.
The best dreams are the ones we don't want to wake up from, and after spending a week on the majestic shores of Lake Atitlán, you may want to hit permanent snooze.
Prices range from $1895-$2995 with options for Single, Double, and Triple occupancy. Say hello to us at BenKalraYoga@gmail.com & GraceMillsapYoga@gmail.com for more details and room availability!
Testimonial from our last retreat
"This yoga retreat was so special and magical, Ben and Grace are like no other yoga teachers. Their thoughtfulness showed through the diversity of teachings, knowledge shared, and their respect and love for all living things. Grace and Ben's passion is seen in their movements and heard in their beautiful voices. I am so grateful for this experience, to take a pause, to laugh, to cry, to be, to connect with other beautiful souls on their own spiritual evolution and gain a deeper connection with myself."
About the teachers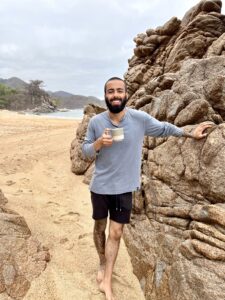 Ben Kalra (he/him) is a student and teacher of Yoga as a means to deepen the connection between his mind, body, breath, and community. He is also a photographer, coffee enthusiast, cat dad, and music lover who tries his best to spread peace and growth through his actions and teachings.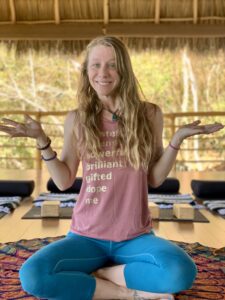 Grace Millsap (she/her) is currently located in Charlotte, NC (Catawba Land). Her passions are rooted in science and equality, which inform her teaching of Yoga, and how she shows up in the world. Grace studies and teaches from a long lineage that believes that life is inherently beautiful, and that the path of Yoga is a tool set to better navigate the many twists and turns.