It's a Lifestyle by ARA Yoga Shala / Alexandra Knafo & Gaby Quintana
April 23 - 29, 2023
Join Nena and Gaby for a 5 day Yoga Retreat at Villa Sumaya in Lake Atitlan. This experience is about awakening your higher self and reconnecting to what is elemental—within us and beyond us.
By focusing the mind, moving the body, and controlling the breath you will learn and experience yoga as a lifestyle. Leave your mat with a new vision, a new flow, and a new perspective.
What you will experience
Yoga: Nena and Gaby's energizing vinyasa flows are intentionally curated to give you space to connect and build strength of body and spirit. We will have two daily practices. One power flow in the morning and a chill flow in the evening.
Community: We believe the most regenerative experience can happen in community. From morning practices to lake dips, we'll journey together.
The retreat includes:
Six-day wellness retreat at Villa Sumaya Lake Atitlan
Accommodations, daily meals
Access to all program activities, yoga classes, local workshops, and more. Extra activities are paid separately.
Complimentary welcome wellness kit.
Spots are limited to keep the experience intimate.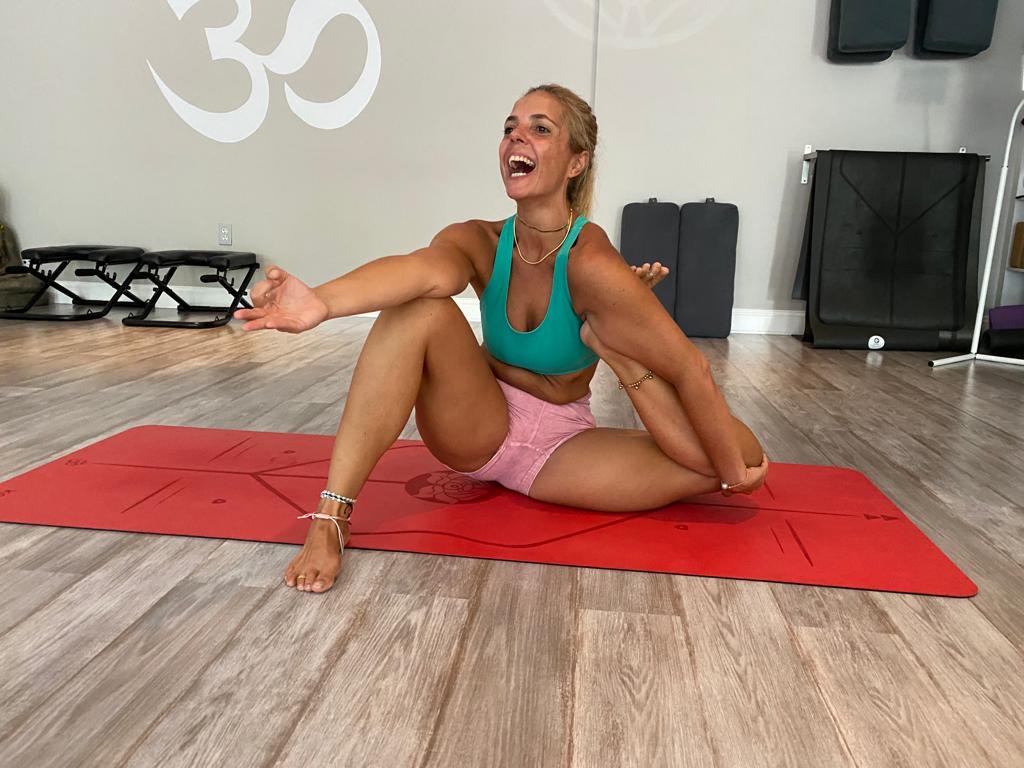 Your New Ritual – Itinerary
Nena and Gaby, alongside our wellness team of experts have crafted a relaxing and renewing balanced program. They will guide you through powerful practices and moving meditation flows focused on reconnecting to your most authentic self. Each day will include two yoga practices, healthy and sustainable meals, and time at leisure time to enjoy Villa Sumaya's services and amenities.
Join us on this spiritual path of inner peace, growth and exploration.
Cancellation Policy
ARA Yoga Shala does not offer refunds for the deposit for any reason.
If you should need to cancel prior to the payment deadline, you will not be responsible for the remainder of your payment.
INCLUDED
Accommodation
Three daily vegetarian buffet meals
Welcome kit
Activities & daily Yoga
NOT INCLUDED:
Airfare Travel
Spa treatments Massage and spa treatments
Extra consumption (Alcohol Beverages, or any other drinks)
---
Teachers: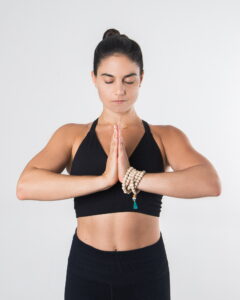 Alexandra Knafo (AKA Nena) is a Venezuelan yoga teacher, trainer, and studio owner based in Miami. She founded ARA Yoga Shala and expanded her brand and yoga style with an international yoga community. Your vibe attracts your tribe, and her students align with her, by living in connection to a higher frequency and commitment to their practice.
Nena is known for her soulful, visionary, grounded and genuine energy. She originally graduated as a Biologist at the University of Miami, and has trained with top masters around the world. From Power Yoga, to Ashtanga, Rocket, Dharma, Forest Yoga and Jason Crandel – Nena brings together different styles and philosophies to mix with her own touch.
Her students come back for more power, moving meditation flows, and inspiration, to reconnect to their most authentic selves.
For Nena, yoga is a state of mind, and that's what we build on the mat through a moving meditation.
With more than 11 years of experience, but with the soul of an eternal student, Nena is devoted to each student to find their maximum potential and spiritual path.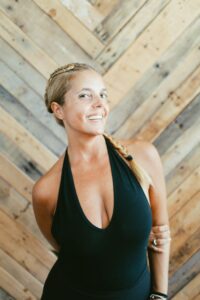 Gaby has been teaching and sharing her passion for the last 11 years. She has built a strong, dedicated and inclusive community that expects her to be real, hard, a mentor, a teacher, and even to be a friend. She created and leads #thegabyarmy. Gaby is passionate, raw, unfiltered, and unique. Her connection to her students and their practice is deep and she won't let you waver. With Gaby, you will reach the next level of your practice, every time. Gaby understands the yogi feeling, and uses that to be an impactful teacher. Everyday she comes to the mat with a new vision, a new flow, a new perspective to the same poses that make up the beautiful practice of yoga. As an experienced yogi, she appreciates the variety of movement as no two classes are ever the same. She keeps you on your toes which keeps your mind and body sharp.