Intuition Retreat / Angela Lightsey & Laurie Kinkel
June 3 - 10, 2023
Connect with your inner compass and learn practices to trust your soul's voice.
Intuition can be cultivated. Have you ever made a decision and felt at ease or uncomfortable in your body? You are feeling your connection to intuition. Societal norms, expectations and trauma all affect the way we move through the world and make choices for ourselves.
During this immersive retreat you will discover through silence, movement, laughter and nourishment to tap into what you hold, safe & inherent. Intuition will guide you if you allow your body to communicate to your mind.
Listen to what you feel when your body speaks.
*This retreat is for women only.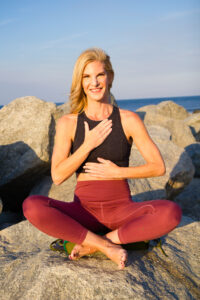 Angela Lightsey – 
The mission of our retreats is to create a safe, nurturing, and fun atmosphere for those who are "seekers".
What began as a personal journey sparked a passion to share what I have learned so that others can create a calmer, more fulfilling, and connected life for themselves. My deep desire to help other women take back control of their lives propelled me to curate a spectacular group of professionals who are at their best helping others. I am a Certified Holistic Nutritionist through the American Fitness Professionals & Associates, a Certified Group Fitness Trainer through IFTA & a certified spiritual advisor.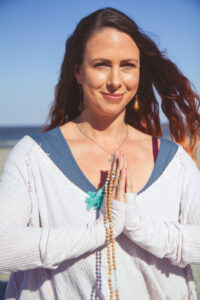 She received her RYT 200hr training with Marianne Wells Yoga School at the Goddess Garden Eco resort in Cahita, Costa Rica in 2017. There she gained knowledge from teacher Marianne Wells who, in the early 1980s, studied with B.K.S. Iyengar, the father of Iyengar yoga. Iyengar yoga is alignment based yoga with the use of props to aid in performing asana. Since receiving her Iyengar yoga certification, she has added certified Pranayama training through Svastha Yoga & Ayurveda Institute. Pranayama is the yogic practice of focusing on the breath to elevate life energies.