Sacred Women's Retreat / Deb Kern
October 28 - November 4, 2023
"When a woman has owned her passionate nature, allowing love to flood her heart, her thoughts grow wild and fierce and beautiful. Her juices flow. Her heart expands. She has thrown off crutch and compromise. She has glimpsed the enchanted kingdom, the vast and magical realms of the Goddess within her. Here, all things are transformed. And there is a purpose to this: that the world might be mothered back to a great and glorious state. When a woman conceives her true self, a miracle occurs and life around her begins again"  Marianne Williamson, A Woman's Worth
Join Dr. Deb Kern for a sacred pilgrimage to a magical, Mayan retreat center on Lake Atitlán in Guatemala where you'll be soothed by the tranquility of the water, held by the strength of the volcano, enticed by the sweetness of the flowers, and awakened by the wildness of the jungle.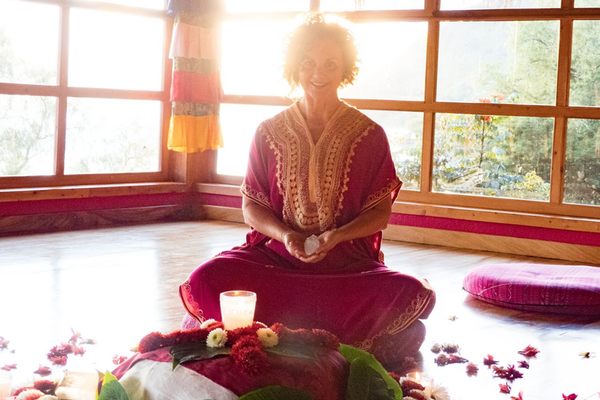 Lake Atitlan, the deepest lake in Central America, is often called the belly button of the Earth.  It is here, held by the energies of the Divine Feminine, that you'll journey back to your true essence through dance, yoga, meditation, journaling, quiet time, nourishing food, sacred ceremony and supportive sisterhood.
The time is now…
This is a call for every woman to love, honor and express her true self.
---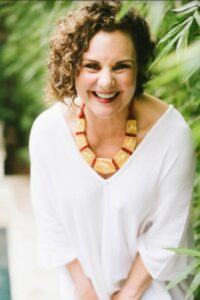 About the leader:
Deb Kern, Ph.D. is a teacher of vision, a sought-after intuitive guide, health scientist, author and speaker. She has studied with medicine women in Costa Rica, shamans in Bali, and Ayurvedic masters from India to California. A former nurse, health educator, and scientist, Deb conducted a groundbreaking study proving that mind/body integrated approaches to exercise were more effective at reducing anxiety than conventional approaches to exercise. Deb is also a yoga therapist, NIA black belt teacher, and creatrix of PranaShakti–a mind/body movement form.