ISTA Level 1 Spiritual Sexual Shamanic Experience / Araminta Barbour
August 2 - 8, 2023
In 2023, The International School of Temple Arts will be hosting its transformative Level 1 Spiritual Sexual Shamanic Experience residential retreat at one of the world's most majestic destinations: Lake Atitlán, Guatemala.
From August 2-8, ISTA Guatemala level 1 will take place at our luxurious and eco-friendly resort, located on the shores of the lake, surrounded by three breathtaking volcanoes.
This magical location, combined with a dynamic team of facilitators: Araminta Barbour, Rich Priddis and Aya Kamanakai Iwasaki, it promises to deliver a powerful and life-changing experience for those that are ready to step into their power.
Transform Your Life at Magical Lake Atitlán this August!!
WHAT WOULD CHANGE IF YOU…
Reclaimed your POWER and had the courage to manifest your Creative and Financial Freedom?
Opened your heart to LOVE and allowed yourself to have greater intimacy with yourself and others?
Found the FREEDOM to follow your Bliss and the road map to your Life's Purpose?
Opened yourself to HEALING power of LOVE?
Love is your birthright.
You do not need to earn it.
Love is your essential nature.
If you are ready to radically enliven your sexuality and dive deep into the heart of your wild erotic nature, then join us for a beautiful synthesis of neurological re-patterning, sexual healing, and shamanic exploration that activates the powerful life force energy that dwells in your being.
Reclaim your Power in Love and Freedom. The Time is Now.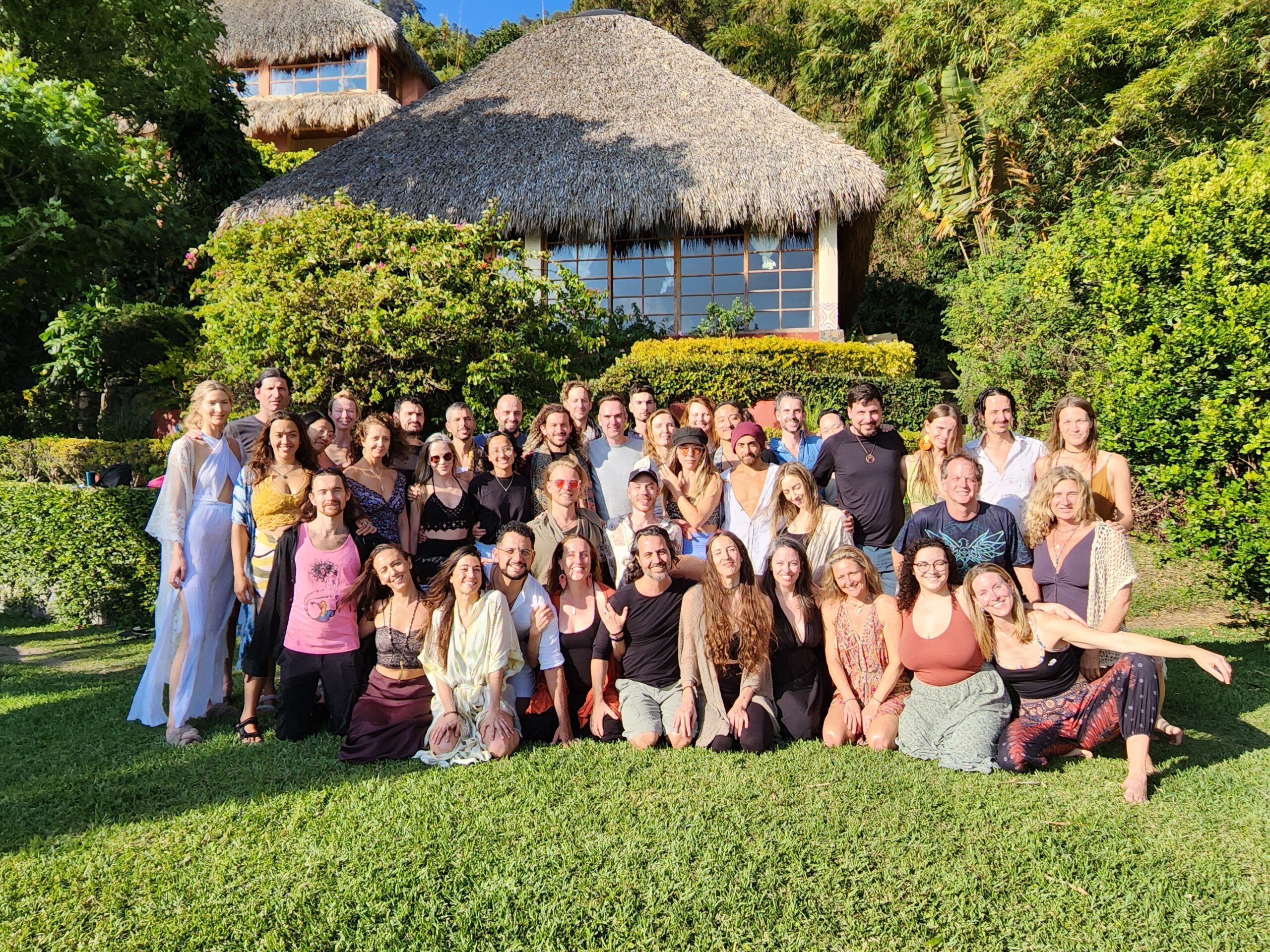 The 7-day ISTA level 1 SSSEx residential experience gives you a space to clear your physical, emotional and mental bodies of shame, guilt and fear. We use guided visualizations, emotional release, energy tracking, conscious touch and ceremony to open a doorway into a deeper knowing of the Self as whole and complete.
More info at www.istaguatemala.com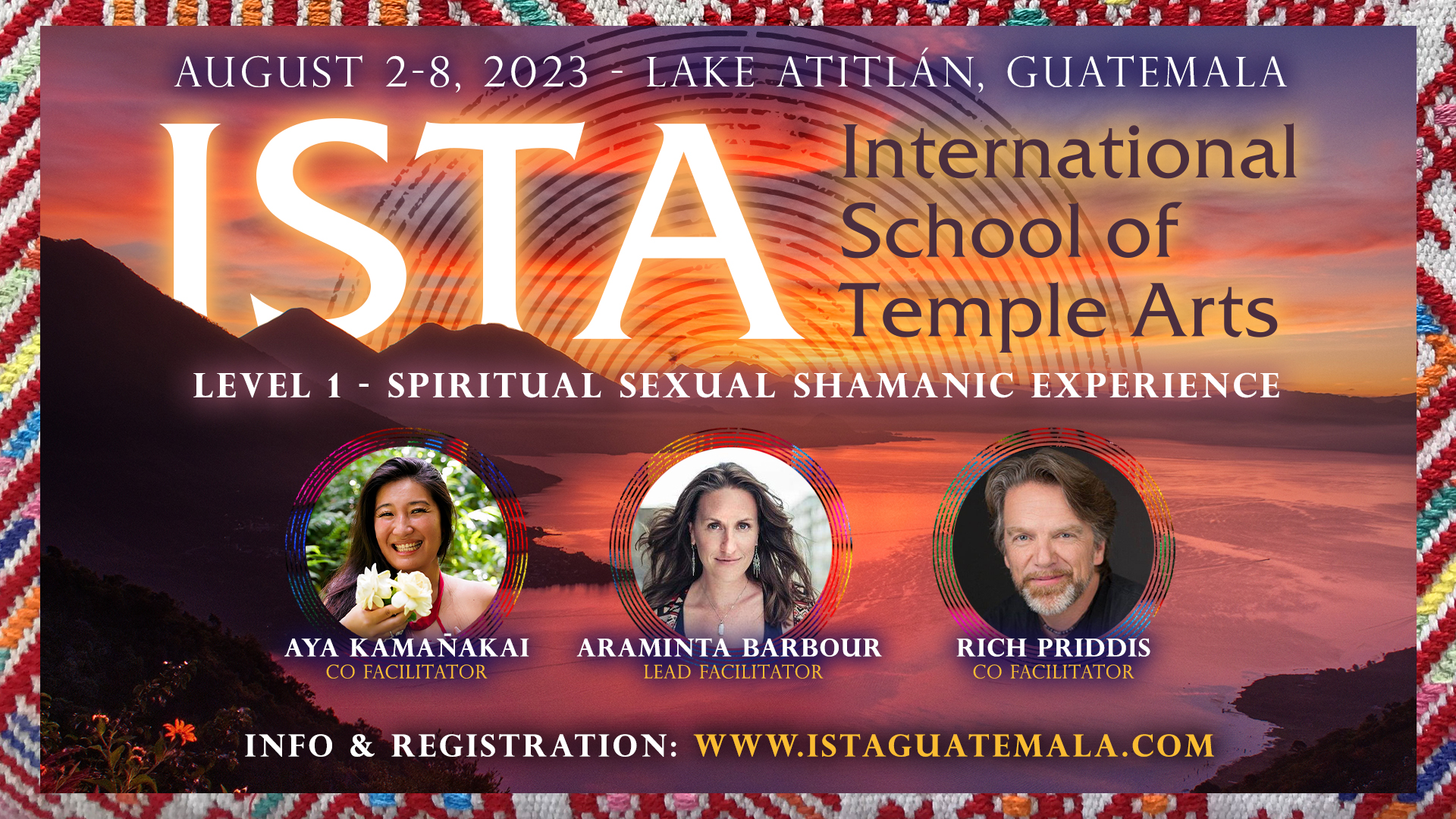 Araminta Barbour (Lead Facilitator)
Araminta is an international speaker, group facilitator, and 1-1 guide specializing in empowerment, relationships and sexuality, transformational healing, soul initiation, and the esoteric mysteries. Lead Faculty with ISTA (the International School of Temple Arts) with whom she has collaborated since 2011, Araminta is the founder of The Sanctuary Guatemala, creator of The Resilience Journey, and co-creator of the Women Who See In The Dark project.
Weaving together an academic background in History, Ecology, and Theravada Buddhism (BA Hons & MA), over a decade spent in the international development NGO world (reproductive health focus) with 25+ years traveling, studying, and practicing a wide range of alternative healing modalities, and philosophical/ esoteric traditions, Araminta's work can be encapsulated in the phrase "spiritual sexual shamanism" – an attempt to address the fullness of our human gifts and capacities. In 2005, Araminta's heart settled in Guatemala's Lake Atitlan – her home base for continued event facilitation around the world.
Araminta's life path has been shaped from the learnings brought from death, grief, travel, and the deep questioning of collective beliefs. She supports clients to transform painful experiences into power, heal from parental and relationship wounding, step-free from sexual or emotional abuse, and navigate the psychological hurdles to self-acceptance, self-belief, and self-love. Her deeper focus is awakening to expansive levels of Self untangled from collective consciousness.
Araminta utilizes skills from Meditation, Non-dual Spirituality, Shamanism, Sacred Sexuality, Tantra, Breathwork, Yoga, Bodywork, Shadow Integration, Emotional Release, and Initiatory rituals. Her teachings aim to bring together the tools and maps that reactivate our full human capacities. Araminta's core passion is the process of radical self-acceptance – the inner marriage of love with power. She is here to support humanity's evolution as liberated, heart-centered creators.
Find out more about Araminta at www.aramintabarbour.com
Rich Priddis (Co-Facilitator)
Rich is dedicated to the work of Personal Empowerment through Healthy and Fulfilling Sexuality Guidance, especially with people who come from a strict and limiting religious background (his was Mormon). He does this through Experiential Coaching and Events.
Along with participating in ISTA trainings multiple times (including Level 1, 2 and 3, and Practitioner Training), Quodoushka, Shamanic De-Armoring, Tantra and other training, he became certified as a Cuddle Party Facilitator, as a way to introduce new ways-of-being to the conservative Utah community, where he raised his family (5 grown children and 9 grandchildren). One of his focuses is helping people from religious backgrounds, especially his Mormon heritage, to free themselves from the limiting "Box" of shame, control, guilt, judgment, and scarcity, to embrace their freedom to express and feel and live according to their individual truth. Rich has unique insight and understanding for people making the transition from ultra-conservative cultures, having served as a full-time missionary, "High Priest" and leader in his previous religious life, as well as a Master Mason (Freemasonry).
Starting and continuing to run a successful Record Label for over 30 years, Rich enjoys applying his years of music business experience to organizing ISTA trainings.
Within the word "Facilitator" is the Spanish word "Fácil" (easy). Rich is a facilitator in many ways, offering opportunities that make the path to healing and alignment easier.
Aya Kamanakai Iwasaki (Co-Facilitator)
Allured by the wild and beauty within us, Aya Kamānakai calls us to remember the ancient wisdom and awaken the intelligence stored inside our bodies. She passionately calls women to embrace their pleasure and reclaim their sexual energy as a life force to create the life of their dreams.
Combining embodied movement, somatic expression, and vocal empowerment, Aya guides journeys of self exploration designed to connect to our authentic selves, unearth our deepest desires and birth our highest offerings. Aya hosts exotic transformational retreats, womb awakening workshops, online courses and private coaching as a reimagined mystery school where we learn from the wild, the wisdom in our bodies, and the vastness of our inner-knowing.
Aya is faculty with ISTA (International School of Temple Arts), and a Shamanic Womb Apprentice with Janine Ma-ree with the Red Earth Temple. She has also completed an Womb apprenticeship with the Dr Azra and Seren Bertrand of Womb Awakening, and is a VITA certified coach. She is an advocate for all beings reclaiming full creative potential, reviving wild sexuality, passion and rooting us in our sexual sovereignty.
More about Aya at www.ayapapaya.com