Reset, Restore & Explore / Ohmies Yoga
July 23 - 28, 2023
Reset, restore and explore Lake Atitlan, Guatemala with your Ohmies.
Traveling is the only thing you buy that will make you richer and what better with a group of beautiful souls seeking to be the best versions of themselves. This is a lifetime practice. All levels are welcomed.
For our stay you'll experience 2 yoga classes per day, including asana, meditation, pranayama and self inquiry. Each day will focus on one of the 5 elements of nature. (Earth, Water, Fire, Air, Ether) We'll also take part in a Mayan fire ceremony, Blue Lotus ceremony & a Purification ceremony (sweat lodge) during our magical time together.
Time will be built into our schedule to take advantage of the beautiful surroundings and accomodations. and well as explore nearby villages around the lake.
We invite you to join us in an unforgettable experience for the body, mind & soul!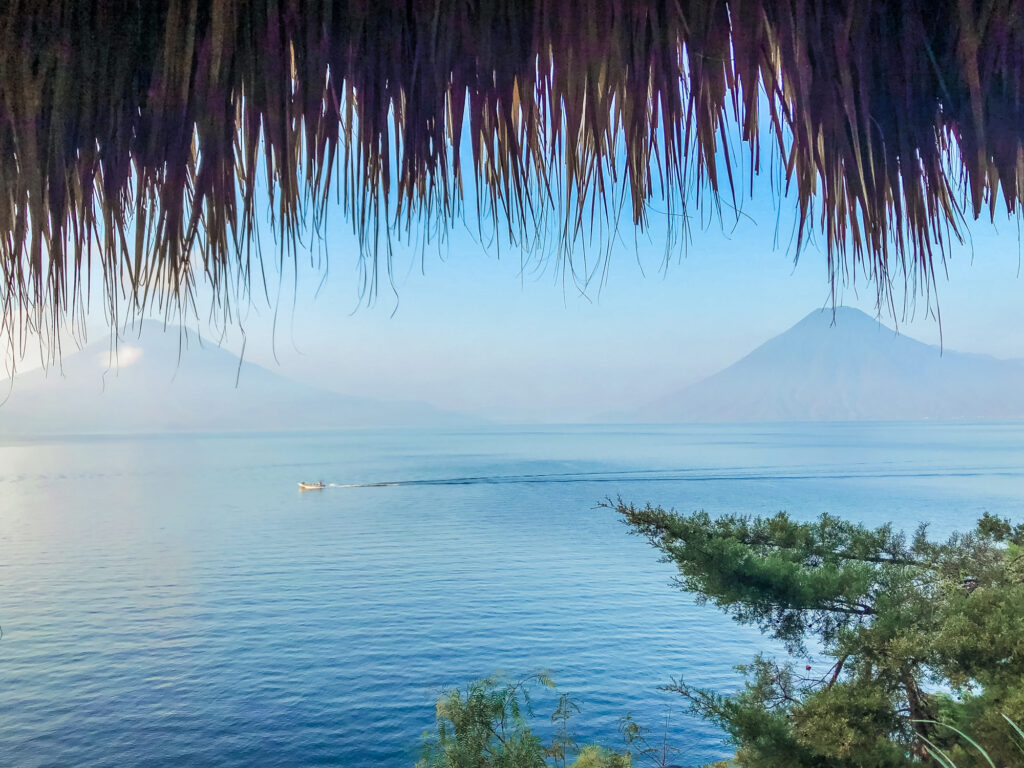 Group Leaders
Lisa Fernandez
Lisa is the creator of Ohmies Yoga & Movement Studio in Roselle, NJ.
As an Ohmies instructor, my intention is to help you connect to your soul and your inner knowing so that they inspire you to take actions towards living a life with intention and purpose! With the strength of the physical body, the mind also strengthens. I love to mix my Baptiste-inspired training and practice with other trainings I've completed such as Traditional Chinese Medicine (meridians and accu-pressure), energy anatomy, chakras healing techniques and animal flow.
Dana Bove
Dana is the Studio Manager at Ohmies Yoga & Movement Studio in Roselle, NJ.
I first fell in love with yoga over 20 years ago. What started as another means for fitness, led to a life-changing practice. I spent the years leading up to my 200-hour Teacher Certification studying the Vinyasa, Hatha and Ashtanga styles of yoga in studios throughout New York City and completed my certification in 2007. In 2020, I finished my 300-hour training, which has enhanced and brought new inspiration to my teaching. I like to bring a positive and welcoming energy to all of my classes to help others not only embrace, but celebrate their breath, body and mind. I use thoughtful and playful sequencing to find harmony between effort and ease, aimed at exploring mobility, balance, and strength through the breath. My classes are alignment driven, utilizing mindful transitions to build strength in and out of poses.
Jenny Prieto
Jenny is the Yoga Trapeze Manager of Ohmies Yoga & Movement Studio in Roselle, NJ.
As someone with a Bachelor's degree in physical education, Yogabody Trapeze Certification and NCSF Personal Trainer Certification, I have the necessary knowledge and skills to create personalized trapeze yoga routines that cater to everyone's needs and goals. By incorporating Trapeze Yoga into a fitness regimen, I enhance the overall well-being of my students. I inspire my students to challenge their physical and mental limits, while maintaining a safe and supportive environment. I love to share the many benefits of the practice with others and encourage them to embrace this unique and rewarding practice.