Conscious Couples: A Yoga & Tantra Immersion / Dini Martinez
June 11 - 17, 2023
What If…
There was a way of deepening your connection with your partner to expand from team mates to soul companions? What if there was a week to sweep away the daily in order to see the divine in each other? What if there was a guide to help you transform habitual communications from secret to sacred? And what if there was a space and practices so deeply rooted in the beauty of Pachamama, that your love-making would magically turn into a mystical ritual?
During our immersion we will use tools from yoga and tantra, eros and spirituality, modern communication theories and ancient indigenous wisdoms, shamanic ceremonies and scientific insights, energetic connection and sacred sexuality, silence and ecstatic movement and more to allow you and your partner to strengthen your bond. There will be time to focus on yourself, and time to focus on each other. There will be group time and free time. There will be laughter and tears. There will be a safe space where every part of you is welcome.
A Safe & Inclusive Space
Dini brings two decades of space-holding experience in yoga and tantra to the retreat. She's got you! For all intimate practices, you will only be working with your partner. Everyone is always at choice whether or not to participate in any given exercise or ritual. All sexual orientations, identities and relationship configurations are welcome. This is not a week to fix a broken couple, but rather a space to step through the portal of what you deep-inside already know is possible in the mystical realm of sacred union.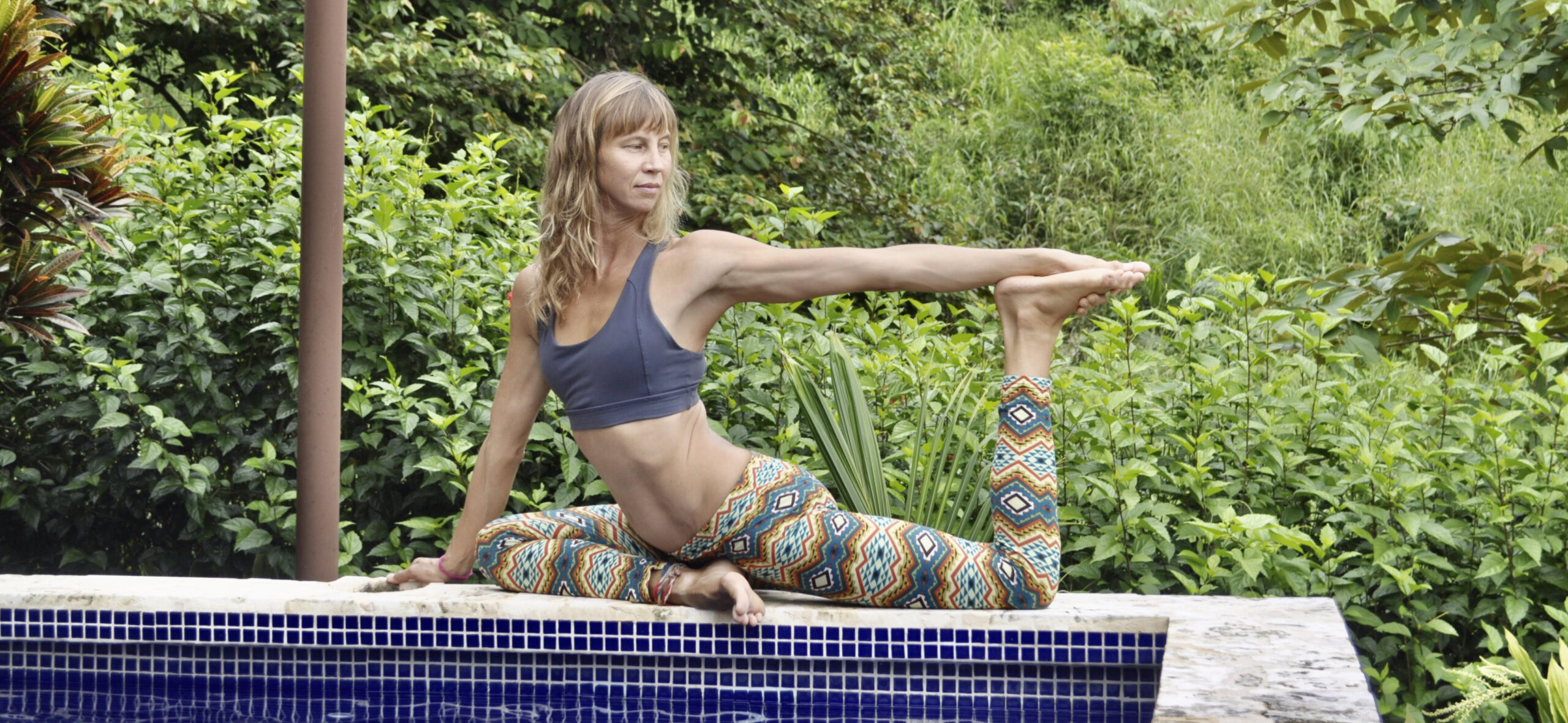 Our Retreat is for You If…
You are in a committed relationship and would like to take it from 'ok' to beyond real.
You feel somehow stuck in the old ways that kind of work, but are yearning for more presence, ritual, passion and depth in your connection.
You are a good team, ready to take it into the mystical realms and become each other's spiritual lover and shamanic healer.
You are keen on learning new tools that will potentially bust toxic communication patterns and blaming habits that have not served you.
You are open to cry, willing to laugh and accept making mistakes.
You are yearning to trust more.
You are able to own your own sh%# and bring more playfulness into your relationship.
You are interested in exploring new ways of relating on all levels – intellectually, heart-fully, sexually and even
shamanically.
You are curious to explore your deepest fears, dreams and desires with your partner.
Your sex life is ok, whilst you know it could be sparkling, divine and magical.
You want to delve into exercises and tools from yoga, tantra and other wisdom traditions and committed to taking home the ones that work for you.
You are ready to leave behind what was, and give every moment the possibility to be the best of your life.
A Typical Day
7.30-9am Yoga, Pranayam and Meditation
9-10am Breakfast
10-11am Morning Circle
11am-1pm Couples Workshop: Owning your Inner Masculine & Feminine
1-2pm Lunch
2-3.30pm Free time
3.30-5.30 Couples Workshop: Energetic Sex & Eros Awakening
5.30-6.30 Yin or Acro Yoga
6.30-8pm Dinner
8pm Private time OR Ritual & Ceremony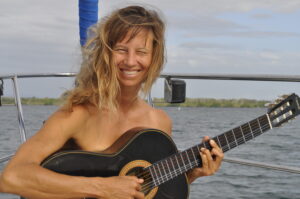 Dini has been devoted to yoga and tantra for almost 20 years. She is an experienced yogini with over 4,000 teaching hours, passionate Tantrika, skilled Doula, attuned Reiki practitioner, knowledgeable Ayurvedic consultant, certified Vedic Astrologer and international retreat leader. When not leading global retreats or teacher trainings, the septi-lingual mother, boat captain, fire-dancer and musician sails the seven seas with her family. She has been living on a boat with her latin husband of 14 years and three children, on and off, for the past decade.
During her university studies, Dini found peace through yoga. In deep breathwork sessions and extended silent meditation retreats, she found the home within that an adventurous upbringing across many countries, cultures and languages had not given her. Passion and joy for life poured in when she discovered first white, then red tantra, about ten years ago. Ever since, she has been increasingly complementing her yogic studies, sessions, retreats and lifestyle with tools from sacred sexuality, conscious relating, different communication styles, emotional release techniques and shamanic rituals.
Her fun, expansive and informed space-holding ability have created safety to change and evolve for thousands of people around the world, from Bali, over India and Turkey, to Spain and Panama, to name but a few. She is deeply passionate about sharing spiritual, sexual and shamanic practices and has been journeying with the International School of Temple Arts, amongst others. Her multi-disciplinary work has touched all levels of society – from young prisoners down under, over refugees in Malta to English corporates and international superyacht owners – bringing healing and opening portals to step into our full potential to spread more light and love around our beautiful planet earth.