Yoga Retreat / Dini Martinez
June 11 - 17, 2023
Tired of feeling tired? Let's reboot your energy system in ancient lands with ancient wisdom.
In one of the America's most sacred sites, retreat six days from the daily to release any energy blockages that are holding you back in life. Movement, breath and meditation will heal you. Magical Mayan hospitality pamper you. And the majestical setting of Lake Atitlan reawaken joy, adventure and aliveness within you.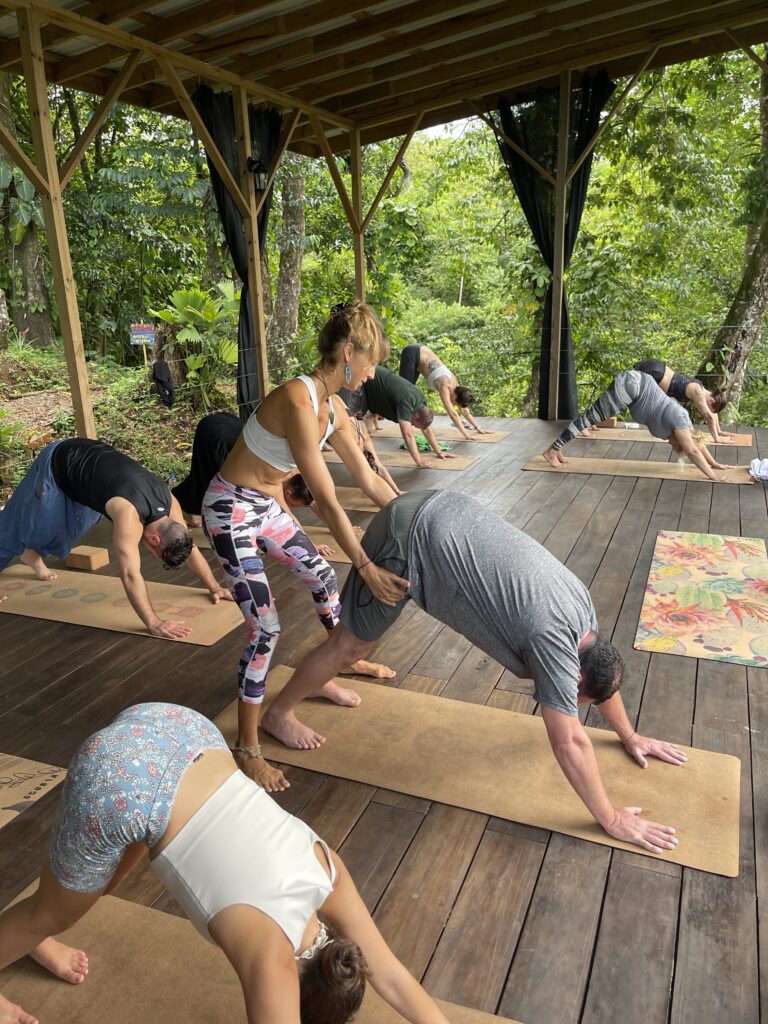 After a powerful vinyasa flow yoga, breath and meditation session, every morning, after a delicious vegetarian breakfast, a specially tailored, practical workshop will focus on activating a different part of you by focusing on one Chakra at a time.
The afternoons are free to relax or explore and engage in optional excursions and activities that the Guatemalan magic around Lake Atitlan has to offer, such as hiking, kayaking or exploring a nearby village. Before dinner, soothing and healing Yin Yoga, fun and engaging Acro Yoga or deeply relaxing Yoga Nidra awaits.
On two evenings, special ceremonies will be offered to strip away all the clutter and directly connect through sacred and shamanic paths, with your inner wisdom and ancient knowing.
You will return home with your cup full, if not overflowing and the option to sign up to a seven weeks-long online chakra journey at a highly discounted price. Such support will assist the sustained integration of all you will have learnt into your daily, maintaing sustainable peace, joy, insight and  bliss.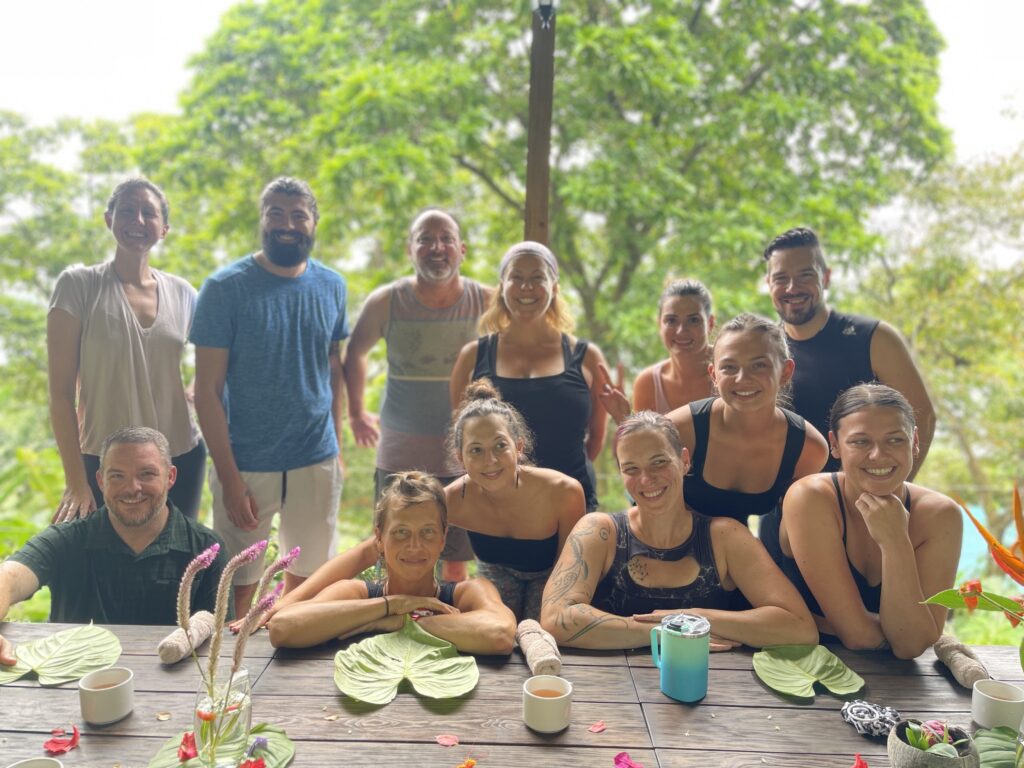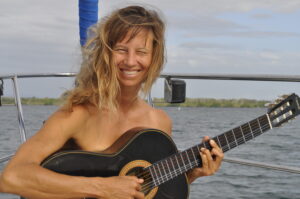 Dini Martinez has been devoted to yoga for almost 20 years. She is a 500RYT experienced yoga teacher with over 4,000 teaching hours, Reiki practitioner, Ayurvedic consultant, passionate Tantrika, skilled Doula, certified Vedic Astrologer, and international retreat leader. The nomadic mother of three speaks seven languages and loves nature, ecstatic dance, fire-twirling and jamming with her guitar.
Combining numerous teachings, Dini has developed her own style of Vinyasa Flow and Yin Yoga from a deep place of authenticity. She continuously deepens her own practice through 10-day-silent Vipassana meditation retreats, Yin immersions, Tantric trainings, Shamanic ceremonies, ISTA work, Anatomy workshops, as well as daily rituals on and off the mat.
People around the world – from refugees and prisoners, over corporate mums and dads, to glorious superyacht owners – have been impacted by her teachings. When not leading yoga and tantra retreats and teacher trainings, she has been living on a boat with her young family, sailing the seven seas for the past decade. Dini is deeply passionate about creating a more sustainable and peaceful world, and strongly believes this process starts deep within each of us.
Here's the retreat page  or emailing me directly at Dini@DiniMartinez.com