Empower, Embody, Emerge / Lara Rosenberg and Mishawn Mielke
August 12 - 19, 2023
Join your host Lara Rosenberg and special guest Mishawn Mielke at Villa Sumaya on Lake Atitlán in the Mayan highlands of Guatemala for a week of immersion with nature and the elements; August 12th through August 19th, 2023. You will share this experience with a small group of humans with the same intention: to deepen intimacy with themselves and the earth, water, air, fire and stardust we are all made of.
We have done a lot of research to find this gem on Lake Atitlán and are so excited to guide you on this journey. Why Lake Atitlán, Guatemala? Lake Atitlán is one of the most beautiful lakes on the planet, it is the deepest lake in Central America and it offers a magical, mysterious setting with views of volcanoes and green jungly mountains. Guatemala offers a rich Mayan culture, bioverse environment, colonial towns and ancient ruins. It is our dream and intention to guide and inspire your experience in seeing new dreams and opportunities.
Each day we will Embody an element. We will learn techniques to EMPOWER ourselves through the elements; offering EMBODIMENT practices to EMERGE more aligned, renewed, whole and connected to our highest selves and all beings we interact with. We will use practices of yoga, meditation, breathwork, excursions as well as Mayan fire ceremony, dreaming and cacao ceremonies and a bit left for surprises. We will also have time for kayaking, swimming, hiking and interacting with the local culture to access the elements – to reconnect, collect and align pieces within ourselves.
This week of immersion with the elements is designed to offer opportunities to access energy for empowerment, stillness, intimacy with the present, transformation, healing, joy, bliss, heart opening and connection. You will also have plenty of time to enjoy the surrounding beauty the lake and land has to offer. This is your time to relax, rest and recharge in whatever way you choose to experience this retreat. Whatever your passion or background in this lifetime, this retreat is geared to elevate your vibration and enhance your experience with yourself and the world around you.
The retreat begins with dinner at 6:30pm on Saturday evening August 12th and finishes at 11am one week later August 19th. Some level of fitness is recommended to get the most fulfillment from the experiences being offered.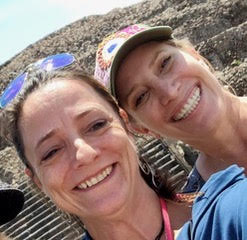 RETREAT HIGHLIGHTS:
Villa Sumaya is located on the shores of Lake Atitlán with breathtaking expansive volcano views.
7 night stay in shared or private accommodation
Beautiful rooms either lakeside or amongst the trees with individual patios
Daily guided yoga led by Lara, meditations guided by Lara & Mishawn, teachings led by Lara & Mishawn
3 delicious organic vegetarian or non-vegetarian meals/day
Filtered water, hot beverage bar with organic tea and coffee
Time to rest in relaxing gardens
Sacred healing ceremonies (Mayan Fire Ceremony, Cacao Ceremony, Dreaming Ceremony)
2 Guided Excursions chosen by your hosts
FIREWALK (this may vary depending on weather conditions)
Special surprises
Limited Availability
***details subject to change
Retreats booked and paid in full by March 1st receive $100 off use promo code EMERGE at checkout.
About Lara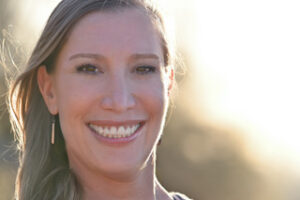 Lara Rosenberg uses a blend of Eastern-Western and Ancient-Modern healing practices to embody a deeper connection within Oneself.
Lara day to day helps people break through what they think is impossible and making it possible. Lara has been practicing yoga and meditation for over 25 years. Lara uses a variety of embodiment modalities specializing in yoga therapy, trauma informed yoga, meditation, iRest® Yoga Nidra, somatic release movement, other healing techniques and created VibeAsana™.
Lara was introduced to yoga in the early 1990's as part of her inner self-healing journey. Lara moved to Arizona and began working in the field of addictive disorders, trauma and behavioral health as well as developing a regular yoga practice. While doing yoga teacher training in 2001, Lara began to correlate how yoga and therapeutic practices are related. In 2005, I was working with an NGO in post-tsunami Sri Lanka and Southern India; I quickly learned yoga in traumatic circumstances brings people together. In India in 2006, Lara began a deeper study of therapeutic yoga from Asana Andiappan. Since this time deepening her "self" study and practices – studying Yoga, Eastern Wisdom, Meditation, Sound Healing and worked in Behavioral Health; Lara began to develop an understanding how moving the body, connecting with breath and learning ways to quiet the mind makes one become more present. Lara also has learned how this is different for every individual in each moment.
Lara refers to herself as a seeker wanting to learn and understand more. Lara has continued to deepen her studies in various cultures and traditions to witness similarities in the ancient cultures. Lara loves to travel and expose others to the wisdoms within cultures outside of what is familiar.
Lara is a Certified International Association Yoga Therapist, Registered Yoga Alliance 500hr Yoga Teacher, Warrior Goddess Facilitator, Apprentice of HeatherAsh Amara, Sundoor Firewalk Instructor, member of the Global Firewalk Association. Lara a local presenter, an international speaker – leading empowerment seminars, Firewalks, Glasswalks, Sound Sessions, drum circles, retreats and workshops. Lara has presented in the Czech Republic, Greece, Mexico, Sri Lanka and has led retreats in the USA, Mexico, Costa Rica, India and excited for Guatemala in 2023.
Some of Lara's influences include working in the field of mental health, trauma and addiction through The Meadows Treatment Center in Wickenburg, AZ -Pia Mellody, John Bradshaw, Patrick Carnes, Claudia Black, Peter Levine, Bessel van der Kolk, Richard Schwartz and Terrence Real. Some of her main yoga teachers are Dave Oliver, Martin & Jordan Kirk, Dharma Mittra, Asana Andiappan, David Romanelli, Ian Lopatin, Tao Porchon Lynch, David Emerson and Dr. Richard Miller. Other major influences in Lara's teachings are Michael Meade and Girish Jha.
During her free time Lara loves going for walks, cooking, traveling, creating, gardening, connecting with friends and spending time with her husband Eric and their 3 dogs (Barry, Poppy & Eddie) + 2 cats (Elinor & Sebastian).
About Mishawn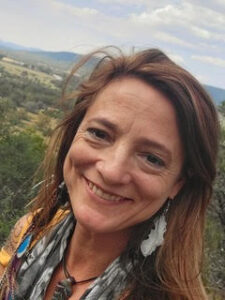 I am an empowerment artist and certified Sundoor Firewalk Instructor with an intention to Be Love! From a very young age I was fascinated by fire. When I attended my first firewalk in January of 2014 it put my life on a trajectory to alignment with my inner being I never imagined. When offered the opportunity to attend Firewalk Instructor training with HeatherAsh Amara at my 2nd firewalk a few months later, I jumped at the opportunity. I have been participating in empowerment workshops and demonstrations ever since. Fire is an ancient tool of transformation and healing, water connects us to our emotions, air our mind, earth our roots and the stars our inner map. I utilize these dynamics to empower and transform through experiential activities.
Additionally, I have a background in engineering that allows me to blend the scientific with the spiritual. I'm also a Warrior Heart facilitator. I continue to study Toltec, Vedic and Shamanic philosophies as well as meditation, astronomy, astrology and tarot. All of these involve working with the elements; gifts of life from the Creator.
It's an honor to use the elements to be in service as a guide/mentor to those who feel called to dance, create and heal with them. The elements and the stars are what we're made of and simultaneously our teachers. My inner being guided me to service as a messenger to share these doorways of connection to new paradigms and a life centered in love.
What I enjoy most about facilitating workshops and providing consultations is:
Seeing others' joy and how their beings light up when they accomplish something they never thought possible
Creating a container where people feel safe to question their agreements and beliefs and choose new ones
Showing them keys to decode their own inner map and how to utilize those keys to release unworthiness and love themselves on a deeper level.
When I'm not playing with fire, walking on glass or empowering others through knowing their stars, I love to garden, gaze at the stars and moon, be in/or on water, hike, travel, spend time with my dog, friends and family, have deep conversations and intentionally create a life of love.