Wisdom of the Elements / Monica Graves 2023
December 2 - 9, 2023
This is your invitation to P-A-U-S-E.
Breathe deeply.
Ask yourself – honestly – how would it feel to:
…get a little wild and adventurous in foreign lands to expand your mind, energize your body, and open your mind?
…fully embrace and express the passionate purpose that lies within your heart?
…indulge your spirit as you surrender to a magic wonderland of lush mountain forests, jaw-dropping volcanoes, healing fresh waters, intoxicating Mayan cultural traditions, and the infinite Wisdom of the Elements?
You probably answered that it would feel Pretty. Damn. Good. And it should! You deserve nothing less. Join us for the 4th Annual sacred adventure retreat – Wisdom of the Elements – in Lake Atitlan, Guatemala and experience this life-changing journey for yourself!
WHAT TO EXPECT ON AN "ADVENTURE RETREAT"
Begin each day with gentle sunrise yoga, meditation techniques, journaling processes, and soul-provoking conversation on how to courageously cultivate your dream life by harnessing the potent energy of the five great elements – Space, Air, Fire, Water and Earth.
The cosmic insights you unfold in these introspective contemplative practices will be balanced and activated by "extrospective" adventurous excursions to sacred ceremonial sites, indigenous homes, healing centers, local Mayan pueblos and more.
Speedboats, pick-up trucks, winding mountain road shuttles and your own two feet will take you to places that dreams are made of.
Color, texture, wonder, inspiration and enthusiasm await you in each moment!
WHAT GOODIES ARE INCLUDED?
As the retreat unfolds, allow yourself to be spoiled from top to bottom, inside and out, with lots of other included goodies:
• 7 days / 6 nights at the serene, luxurious lakefront eco retreat center, Villa Sumaya
• Locally-sourced Gourmet Vegetarian Meals (3xDay)
• Healing Therapeutic Massage and Reiki
• Mayan Astrological Fire Ceremony + Blessing
• Temescal Herbal Rebirthing Ceremony
• Traditional Mayan weaving and textile workshop inside a local, indigenous home. Experience the culture first-hand and make a piece to take home!
• Sunrise volcano hike and Mayan history experience
• PLENTY of down time to laze in a hammock, swim or float in the lake, bathe in the sun, read, nap, and just BE
WISDOM OF THE ELEMENTS IS PURPOSEFULLY A VERY INTIMATE RETREAT… ONLY 10 SPACES AVAILABLE! 
Pricing is ALL INCLUSIVE every activity, ceremony, meal, excursion, and included goodie listed above. It does not include airfare to/from Guatemala City or ground transportation to Lake Atitlan.
LOVE NOTES FROM PAST RETREATERS
"There was an ever-present sense of organic magic that tied us directly to the land, the air, the water. Each workshop was an amazing unexpected experience… provided an opportunity to create, the hikes were epic in the best way, and our [fire ceremony] was beyond exceptional. Very bonding!"
"Such a healing, cleansing, empowering retreat… just what I needed to come back into myself."
"You are such a beautiful soul and I am so grateful to have you in my life. Absolutely love what you created with this retreat. So supportive and heart-opening."
"Thank you for giving us this space to be! It was life changing!"
"From the moment of the opening ceremony… [the retreat] was highly creative and powerful. Instant connection to the elements.
---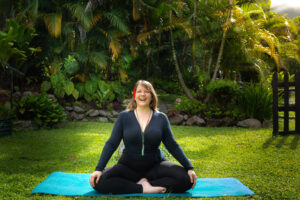 Monica Graves is an international Speaker, Educator, and Retreat Host who has been studying global wellness traditions for over 15 years. She facilitates sacred retreats and transformational workshops all over the world, with a focus on mental well-being, emotional resilience, and physical vitality.
Monica spent 7 years as a Vedic Master Educator and Program Manager with The Chopra Center for Wellbeing in Carlsbad, CA – where she worked and studied under the mentorship of Dr. Deepak Chopra, Dr. David Simon and many other world-renowned visionaries. In 2015, she launched her company Soulbare Wellness, sold nearly all her belongings, and moved to Central America to study Mayan cultural traditions.
Monica began weaving together spiritual teachings from Eastern and Western cultures, to create unique and interactive offerings. She prides herself in delivering unexpected retreat experiences that strike a perfect balance between ancient wisdom, modern wellness and lighthearted fun. Monica is a life lover and curious explorer on a simple, yet profound, mission – to instigate vibrant health and sustainable well-being within every person she meets.