Being With What Is / Sandra Vanatko
August 19 - 25, 2023
Get ready to explore your meditation practice like never before! For 6 nights and 7 days, you will be exploring the building blocks to a foundational meditation practice that will serve you for life! Days will be filled with early morning yoga; mid-morning meditation sessions; and afternoons to take in relaxation, excursions, spa treatments, local shopping. Pranayama sessions, somatic movement, and wisdom teachings will further integrate your learning.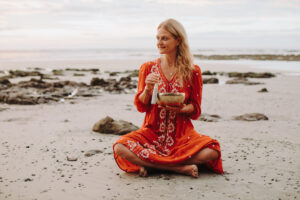 Also accompanying your retreat will be optional opportunities to explore different shamanic ceremonial practices with local practitioners like cacao ceremony, fire ceremony, sweat lodge, sound healing, and more. This is a very special opportunity to step away from your everyday routines and the busy-ness of life, to listen deeply, and become present and attuned to that which desires to be seen. This retreat is an opportunity to come home to your body and your breath with presence – leading to a more integrated way of being with yourself and with life.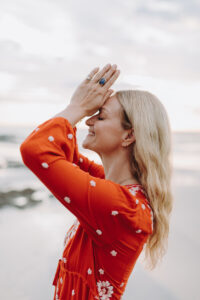 Sandra Vanatko is the founder of Indra's Grace. With over 16 years of daily exploration, Sandra is a seasoned loving guide in the realm of yoga, meditation and the exploration of consciousness itself. She is a spiritual teacher who mentors students and teachers near and far in their unique journeys of awakening and transformation. Sandra guides clients in the process of bringing unconscious material into the light of awareness through heart-felt inquiry, yoga, meditation, and loving presence. She also empowers their movement towards wholeness, greater awareness, freedom, peace and fulfillment.