Liberation Yoga Teacher Training: Grounded in Gratitude, Growing in Practice
with Raquel Bueno and Krystalyn Norton
June 8 - 29, 2024
The exploration of Yoga is rooted in Liberation. Yoga is realized through the union of breath and body, mind and heart.
Our School of Yoga 200-hour Liberation Yoga Teacher Training provides you with the foundation to deeply understand the path of yoga and become a certified yoga instructor. This three-week immersion provides a platform for you to guide yourself and others in spiritual practice. Why not take this valuable opportunity to grow and live more fully from the heart.
Held at Villa Sumaya, a renowned retreat center on breathtaking Lake Atitlan, this yoga training is offered in a sacred and safe space cradled in nature's divine beauty. Bring your whole self to the practice as we connect, share and evolve.
Learn more about the Villa Sumaya School of Yoga and the June 2024 Yoga Teacher Training.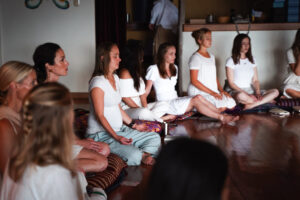 Together, we will explore the following topics:
Asana: Physical devotion
Pranayama: Vitality and how it positively influences our lives
Anatomy: Our physical and esoteric bodies
Yamas and niyamas: Embodying life's guidelines
Mantra: Vibrating energetically, emotionally and spiritually
Cakras: Physical and spiritual alignment
Pancamaya system: The physical and energetic layers of existence
Yogic history and cultural appreciation
Ayurveda basics: Nourishing ourselves
Soul communication (ahimsa): How we connect through yoga
Tantra: The grand view and alignment of modern yoga and ancient roots
Each day is a profound and transformative experience.
We balance a structured learning environment with ample opportunities for mind and body breaks. We will embody yoga as our teachers facilitate the most liberating and meaningful days of our lives.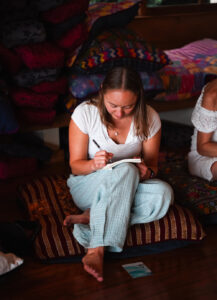 Daily Schedule (Example)
6:30-8:30 AM: Sadhana & Yoga Practice
8:30-10 AM: Breakfast Break
10-12:00 PM: Yoga Theory
12-1:00 PM: Anatomy & Physiology
1-3:00 PM: Lunch Break & Time to Reflect and Connect
3-5:00 PM: Workshop or Ceremony (i.e. Cacao Ceremony, Pranayama,  Mantra)
5:30-6:30 PM: Sadhana & Yoga Practice
6:30-7:30 PM: Dinner Break
7:30-8:30 PM: Evening Meditation or Activity
What's Included
21 nights in luxury retreat center accommodation (Lotus House)
3 daily delicious and nutritious meals
Unlimited purified water, herbal tea, and local coffee
Mayan fire ceremony
One-hour massage at Villa Sumaya's Harmony Spa
Sweat lodge ceremony
Sacred cacao ceremony and sharing circle
10 hours of anatomy instruction
Specialized workshops
Studio space for personal practice
Yoga props (mats, blocks, straps, blankets, and bolsters)
Evening activities
Wi-Fi
Front desk reception staff available 24-hours a day
200-hour YTT training manual & welcome pack
Welcome meeting and orientation
Opening and closing ceremonies
Ideal location to explore Lake Atitlan during free time
Immersion in local Mayan culture
What's Not Included
Airfare to/from Guatemala City
Private transportation from airport to Villa Sumaya
Gratuity
Contribution to Villa Sumaya's Mayan Mothers Fund
Activities and Excursions
Additional Harmony spa services
Invest in yourself.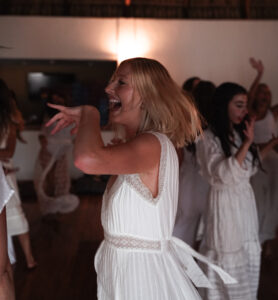 Early Bird Rates*
Shared room (triple): $4,250
Shared room (double): $4,750
Private room (single): $5,250
Regular Rates
Shared room (triple): $4,450
Shared room (double): $4,950
Private room (single): $5,450
*early bird rates available until March 8, 2024
Details & Offers
$500 deposit to confirm your spot
Payment plans are available (contact us for more details)
$200 discount for payment-in-full
$200 off for signing up with a friend
Leaders