Expanding Presence / Kristin DeVoe-Talluto
March 2 - 9, 2024
Reconnect with your wise, joyous, radiant self.
Welcome adventurous women! You are warmly invited to join a restorative, spirit-filled adventure along the shores of Lake Atitlán. The lake's stunning landscapes, rich traditions, and bold colors invite us to step outside our normal routines and be astounded by the beauty and goodness of the world. Within this sanctuary, we'll cultivate a renewed sense of delight and wonder toward all that is unfolding.
Weaving together reflective writing, guided meditations, spacious movement, and excursions around the lake, this all inclusive eight-day journey is designed to re-awaken a vibrant, alive part of yourself.
On this retreat, we'll infuse deep listening with playful exploration. We'll gather daily for workshops, adventures, and rituals that prompt us to observe and express what's stirring in our hearts. Each aspect of the week – from a yoga class overlooking the lake to a lively evening conversation around the fire  – becomes a pathway to connection, creative expression, and possibility.
The retreat includes:
Twice daily gatherings to inspire delight, wonder, spaciousness, and connection
Guided lakeside meditations to remind you of your vast wisdom
Gentle yoga and movement sessions to discover freedom and joy in your body
Excursions to vibrant villages, cooking classes led by local women, artistic and cultural activities, and ceremonies grounded in Maya traditions.
A deep sense of connection among a group of open-hearted women
Intentionally scheduled free time to play, rest, and integrate at your pace
Nourishing meals and a lovingly crafted itinerary so that you can experience a rhythm of inquiry, exploration, and renewal
Continued community to help you keep tending to what wants to be expressed after the retreat.
If you feel called to join this gathering of women, please click the Inquire Now link and check out the complete retreat description.
Facilitator: Kristin DeVoe-Talluto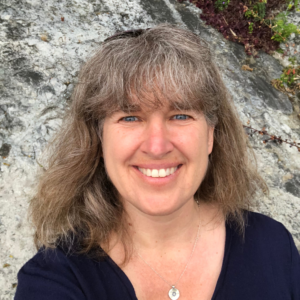 Kristin guides from the heart, holding space for spirit and possibility.  She offers journeys of discovery that invite women to see their own beauty, explore their soul's path, take their next steps, and inspire the world with what they are here to do. Kristin weaves her background in education, coaching and consulting with her passion for travel to create experiences that allow people to expand their vision of themselves, others, and the world.
Lake Atitlan has a unique sacredness that awakens Kristin's heart, and she loves sharing its magnificence with others. She lived in Guatemala 15 years ago, and since then she's brought many groups to the Lake Atitlan area for retreats and service adventures.