Lake Atitlán, Guatemala Wellness Retreat: Vinyasa Yoga, Movement and Exploration / Megan Cannon & Shaelyn Delgado
October 19 - 25, 2019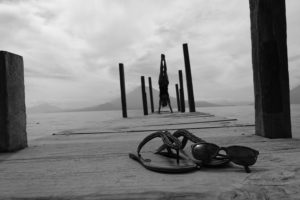 Please join Megan and Shaelyn for six days of yoga, movement and exploration. This retreat will be a rejuvenating blend of energizing vinyasa classes, restorative yin and myofascia release practices and some outdoor hiking to take advantage of Lake Atitlan's beautiful backdrop. In addition to plenty of free time to soak up the lake, there will be an optional hike up Volcano San Pedro, an evening out to enjoy a local, three course meal at Santa Cruz's non-profit, Café Sabor Cruceño, paddle boarding and an optional opportunity to volunteer in the community.
Price: $2,100 for double accommodations, $2,500 for single accommodations
Includes:
6 nights in luxury bungalow
3 healthy meals each day
Daily vinyasa yoga + yin & myofascia release
Yoga Workshops (Handstands, Myofascia Release, and the Subtle Body)
Paddle boarding
Volcano Hike
Special local, three course meal out
Transportation to and from airport
Taxes & tips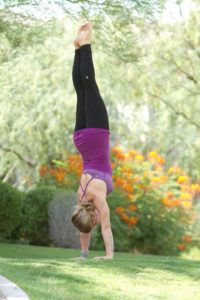 Megan and Shaelyn are both Arizona based 500-RYT's with experience hosting retreats domestically and Internationally.
Megan teaches vinyasa, yin and also travels to teach courses on the cakras and energetic body for Teacher Training programs. Additionally, she is a Reiki Master Practitioner, Certified Crystal Specialist and loves sharing mala workshops through her company 'Moon Malas by Megan'.
Shaelyn specializes in vinyasa yoga and teaching courses on myofascia release and anatomy in Yoga Teacher Training programs. Her style is a mix of Ashtanga based vinyasa classes, with an emphasis on yoga therapeutics from her studies with Yoga Medicine. Additionally, Shaelyn spent several months living a short walk away from Villa Sumaya in 2016 and loved Lake Atitlán so much she and her husband, Jose, were married there!
Both Megan and Shaelyn have a passion for creating community and bringing people together.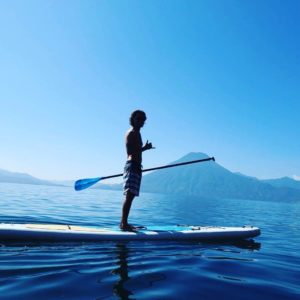 Websites:
Shaelyn – shaelyn@santoshacreative.com : https://www.santoshacreative.com/
Megan – moonmalas12@gmail.com : https://moonmalasbymegan.com/pages/retreats