Sacred Soul & Yoga Retreat/ Laura Siebert & Stacy Olsen
February 1 - 8, 2020
An Adventure for the Soul that seeks a new level of mind, the embodiment of a vast love and the creation of a life that no longer needs escaping
Do you feel like you attend yoga classes, practice self care, and tune into Brene Brown on Netflix but you still don't feel or see true change in your life? Are you STILL stuck with the same emotions of the past, fear of the future, and no time to really hear the desires of your heart( and wouldn't know how to pursue them even if you did!)? 
Enter into a state of deep rest and healing allowing yourself spaciousness to hear your heart's desire and connect with who you have always been and what you've always known you were capable of. Engage in sacred ceremonies, 
meaningful 1-1 coaching sessions, reiki healing, yoga classes, deep meditation and more to assist you in connecting, healing and releasing blocks to free you for a future of freedom, joy and abundance.   
Laura & Stacy have created a space for participants to come deepen their relationship with themselves, connect with a like minded tribe and to build a supportive 

environment that fosters true change at a soul level. 
Warning: You will absolutely leave as a new creation."
Your hosts have 30 years combined in the health and wellness industry and met on their own healing retreat in Bali in January of 2019. They bonded over their true desire to create change and growth in their own lives which would enable them to foster true change in their client's lives as well.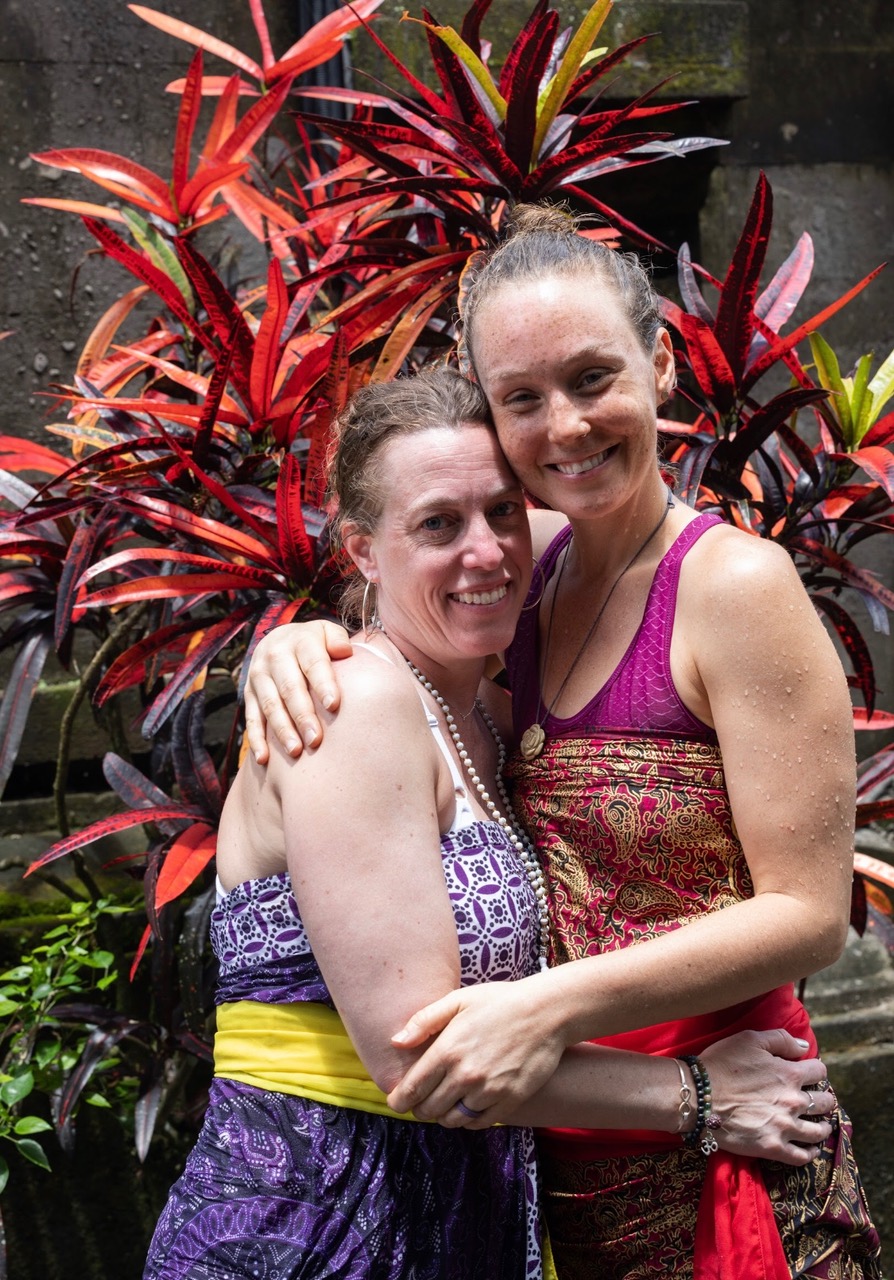 Testimonies
Stacy believes deeply that we are all on our own journey and that we must honor that for ourselves. She truly inspires me to take my practice to the next level not only physically, but emotionally, thus cultivating personal growth and insight. She is unlike any teacher I have ever experienced and I love practicing with her guidance.
~ Stephanie
[Laura] has helped me transform my own health and has made such a lasting impact on my outlook. I highly recommend 180 Health and all of Laura's services from training, reiki, diet and herbal protocols as well as her retreat weekends. She is a wealth of knowledge with many facets to her business all designed and practiced with total healing in mind!
~ Erica
Find out more here: