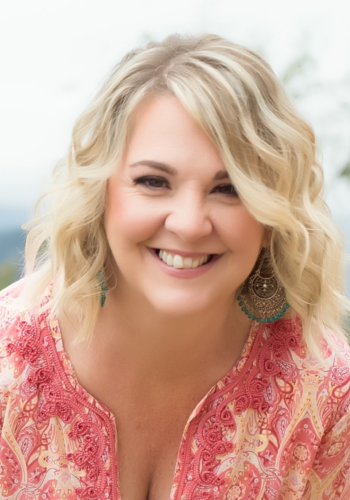 Lotus House Group Rate Single – $900.00
Lotus House Group Rate Double – $650.00
Lotus House Group Rate Triple – $575.00
Journey To Stillness / Suzanne Hanna & Lindsey Pera & Lynne Newman
October 22 - 27, 2019
It is time to remember.
To be still and listen.
To return to your place of origin.
To open completely to the force lying quietly within you.
Your divine essence.
It is time to surrender the resistance.
You are safe to fall into a state of rest within you.  
At one point, you were convinced that you were not enough.
That you will be hurt if your heart is exposed.
You left yourself behind.
Now it is time to quiet the internal war and free yourself of the burdens.
To become radiant with self compassion and forgiveness.
To slow down so you can awaken and merge with the light that will guide you through your life. 

Your value cannot be found in attaining things or achievements.
Finding your way to your most inner self will buy you the riches and gold that nothing else can replace.
All the years you have spent lost, desperately seeking guidance and support, swimming in a sea of loneliness, was really just a deep longing to meet yourself. To touch your deepest truth. To come closer to your root and bottomless source of light.
When you distract, numb, divert, react and fight -you are actually running away from your own magnificence and beauty.
What you want, need and deserve is waiting for you in the valley of your own heart.
The first step to take is inward.
You are and always will be the answer you are searching for.
Your truest self is free of suffering and story. The one who knows your greatness and limitlessness.
Behind the tremendous noise in your mind is Divine wisdom.
This is the unstoried self.  
Somewhere along the line you got distracted from this truth and are now being called to journey home and reconnect to what you ALREADY know.
This life-changing journey is for you….
If you desire to uncover your deepest truth.
If you want to identify the blocks and resistance to embodying your own power and light.
If you want stop seeking the answers outside of yourself and rest in a deeper knowing.
If you want to step up more fully in your life and live in greater alignmnet with your core values.
If you want to deepen your self trust and live with greater clarity.
If you are ready and willing to release all that is no longer serving your highest and greatest good.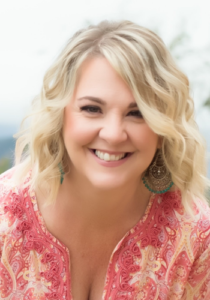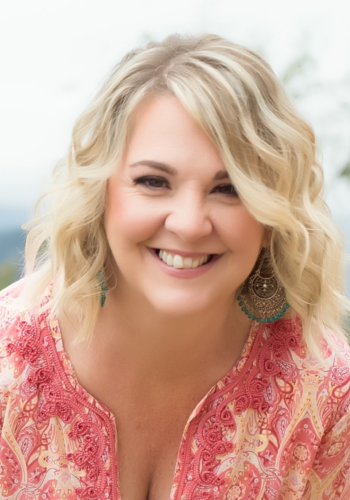 Suzanne Hanna is a healer, visionary, writer, and inspirational speaker. She has helped hundreds of men and women move through their fear and pain as a way to live a more inspired and wholehearted life. Suzanne is the founder and creator of The Wilderness Walk, an experiential hero's journey through the darkness and fear of the inner mind and the pain of the wounded heart in order to help others integrate ALL aspects of their being; both light and dark. She has recently ignited a Healing Revolution through her non-profit organization Global Healing Collective. Her mission is to bring together like-minded individuals and heart centered businesses who are committed to healing themselves and the world.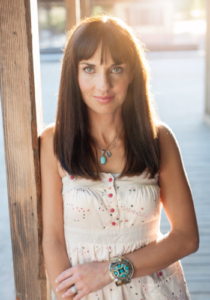 Lindsay wants to live in a world where appreciation flows freely, kids play outdoors and lemons are in season year round. As a Mystic mama, tech entrepreneur and wellness "Inspirer-in-Chief" she's a sought after contributor and motivator on all topics health, healing and transformation. When she is not extolling the virtues of self-tracking or "Resonance" based business, you can find her knocking almonds and generally getting her gratitude on. Lindsay's new paradigm business community, The Mystic's Society, is a safe haven for entrepreneurs weaving magic into their *work* in the world.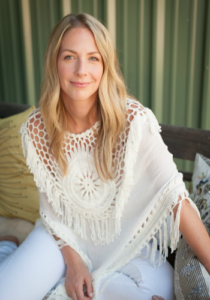 Lynne is the founder of Gray Mothering where she helps sensitive and soulful women navigate the light and the dark— in motherhood and life. After going through fertility struggles, pregnancy losses and supporting her husband with advanced Melanoma, she learned first hand, the depth and meaning of self-compassion. She's an inspiring speaker, author and holistic occupational therapist who loves to support families make small yet profound changes so they can enjoy life no matter the situation. Her ultimate wish is that every child (small or grown) listen and trust their intuition. She lives in Toronto, Canada with her husband, Mark and their daughters, Stella and Gwen.
An eleven day deep sensory virtual journey with a tribe of other like-minded souls.
Two 90 minute coaching calls filled with powerful visualizations, energy healing, spiritual tools and wisdom pre and post retreat.
A LIVE 5 night destination retreat on Lake Aitilan in Guatemala where you will be served freshly prepared meals in an idyllic setting.
Powerful life-changing excursions into sacred spaces.
Virtual portion begins October 9th 2019.  
Live 6 day retreat October 22-27th.  
Journey investment $2,695
Deposit $500 (non-refundable)
Payment plans
4 additional payments of $555 3 additonal payments of $740 2 additonal payments of $1,100