Tech2Empower Guatemala Retreat / WAKE International
November 17 - 22, 2019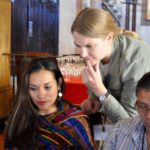 Retreat title: Tech2Empower Guatemala
Group leader: WAKE
Event description: 
Tech2Empower Guatemala is a unique opportunity to learn about and contribute to girls' education, and to support and advise women making a difference in their community, all while making new friends, building professional networks and having fun.

This is a unique volunteer opportunity for individuals working in tech, communications, finance and business to share their professional skills to amplify the work of women social entrepreneurs and to engage with the next generation of women leaders.
Bio: WAKE's mission is to accelerate and amplify the work of women's rights and social justice leaders and their organizations. We do this by connecting them with teams of volunteer advisors from top companies who provide hands-on project work, feedback, and training on technology tools and platforms.