Reclaim Your Radiance: Mother-Daughter Led Retreat / Barbie and Marlee Liss
May 8 - 15, 2021
Join us in Guatemala for a week of soul nourishment, transformation, and deep rooted sisterhood.
We will be journeying through 7 powerful Goddess archetypes, in order to…
♥ Rise in unconditional self-love
♥ Become the fullest version of yourself
♥ Cultivate lifelong sisterhood and connection
♥ Heal ancestral wounds & break chains of hurt
♥ Embody the Goddess within to claim your divinity & worth
Come nourish your body, quiet your mind, immerse yourself in this sacred land. Lake Atitlan has been a site of pilgrimage and ceremony since 200 B.C.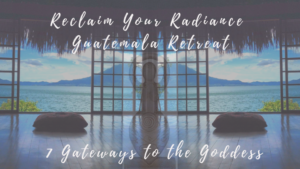 Once your submission is received, we will contact you to reserve your spot! Feel free to email us at ryr.retreats@gmail.com with any questions
About the Facilitators
♥ Barbie Liss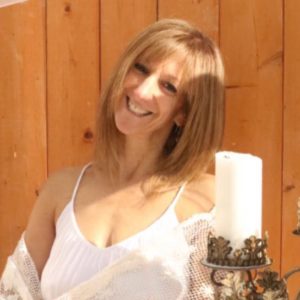 Barbie has worked in the field of women's holistic empowerment for over fourteen years. Her background includes extensive education, certification and experience in Psychology (Bachelor of Arts), Personal Training, Reiki and Energy Healing, Life Coaching, Retreat Facilitation, Mindfulness and Meditation. As a coach and facilitator, Barbie takes a powerful and heart-centered approach in guiding women inward, to reclaim voice and embody their full authenticity. Through her own journey as Mom and supporter following her daughter Marlee's experience of sexual assault, Barbie demonstrates great strength as the co-founder & ED for Re-Humanize. Learn more at www.barbieliss.com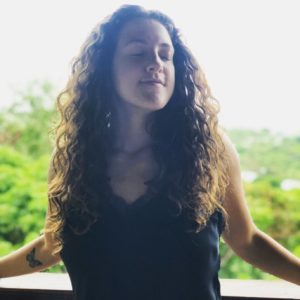 With extensive education in social work, dance, yoga, and somatic sex education, Marlee's work acknowledges the relational dance of influence between the soma (the body) and society. She has worked with countless women internationally, leading transformational retreats and circles. Marlee offers online courses and mentorship focused on reclamation. Her work is deeply inspired by her experience assisting on Grandmother Kaariina 'Sacred Women Retreats' & volunteering with the National Eating Disorder Information Centre. Marlee published a book about her journey through sexual violence in 2017. She is the founder & ED of Re-Humanize, a not-for-profit org founded after she pursued a profoundly healing restorative justice process. Learn more at www.marleeliss.com.