60-Hour Functional Vinyasa Teacher Training Level 1 / Michelle & Ahna
July 11 - 18, 2020
Michelle Finch E-RYT 500, assistant to Paul & Suzee Grilley, is a dedicated student of Yin & Vinyasa yoga as well as the teachings of meditation and mindfulness. She has devoted herself to absorbing the vast amount of knowledge from her many master teachers over the years. As a registered yoga teacher at the 500 hour level she has completed nearly 1,200 hours of training in Yin & mediation with Paul Grilley, Sarah Powers, Jo Phee, Joe Barnett & Bernie Clark in addition to 800 hours in more vigorous forms of yoga. Throughout the program, Michelle will openly and gladly share her extensive knowledge gained through teaching, training and personal practice.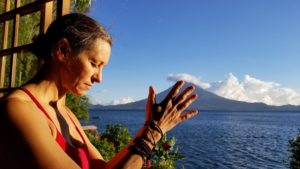 Ahna Hoke E-RYT 500
 began practicing yoga 25 years ago in central Pennsylvania. She has been teaching since 2001 and is a registered with Yoga Alliance at the 500-hour level. Ahna has studied extensively at the Kripalu Center for Yoga and Health in Massachusetts, as well as in the style of Anusara Yoga. Over the years she has received over 2,000 hours of training in different modalities of hatha yoga. The life affirming philosophy of Anusara Yoga along with its elegant principles of alignment have influenced her personal practice to become more graceful and heart centered. In addition, she has over 185 hours of advanced pranayama (yogic breathing) and meditation training and feels strongly that the breath is the link that brings the mind, body, and spirit together.
Covered in this All-Inclusive Course:
Functional Vinyasa – Theory, Methodology & Sequencing – Focusing on the foundational hatha yoga poses
Muscle & Bone Anatomy of the Lower Body (feet to low back)
Lower Body Joint Skeletal Variation
Lower Body Posture Analysis
Principles of Meditation, Mindfulness & Yoga Nidra
Prerequisites
This training is for teachers and experienced students alike! Offering a unique continuing education opportunity for new and established yoga teachers to add a fresh perspective to their practice, study and teaching of Vinyasa asana. It is also open to dedicated yoga students (minimum of 2 years consistent practice) to deepen their understanding and practice of yoga.
Single Room: $2,799 USD*
Double Room: $2,449 USD

Includes: An amazing 60-hour training including a comprehensive manual, accommodations for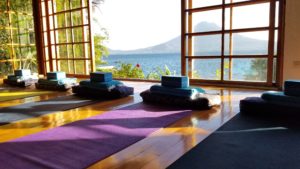 seven nights, three vegetarian meals per day (first meal is dinner on the day of arrival, last meal is breakfast on the day of departure), airport transfer** and all taxes.
Does NOT Include: Flight costs, activities/excursions and spa services, chicken or fish ($7 per portion available at lunch and dinner), specialty drinks, internet, phone calls and staff tips (suggested $7-10 per person per day)
*Some single rooms have queen size beds and therefore can accommodate couples. If this is arrangement is desired, registration would be charged as a double for both participants.
**Included airport transfer fee is for group ground travel. If private ground transportation is desired or required for any reason, an additional fee will be charged.
***Luxury accommodations available upon request at an additional charge.