The Alchemy of Living / Eran Dolev & Batya Dolev
November 9 - 16, 2019
Imagine you were given a week in which all the layers of yourself- body, mind, emotions and spirit, were nourished and taken care of. In which you were given knowledge and practical tools to carry on back into your daily life.
Our retreat offers the space to rest, cleanse, and energize on all levels. We are creating for you a rich and tranquil environment for learning, relaxation, and transformation.
You will emerge nourished and replenished knowing how to integrate this wisdom into your life.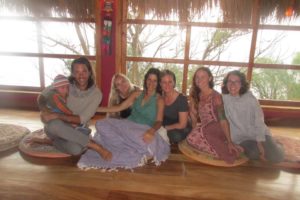 The Alchemy of living is held in a beautiful retreat center on Lake Atitlan, Guatemala.
During the Alchemy of living you will immerse in daily yoga, deep relaxation and meditation sessions (Suitable for all levels, no previous experience needed).   
Integrating the ancient teachings of Ayurveda for harmony and well-being, you will receive practical guidelines for a healthy daily ROUTINE, DIET and DETOX to illuminate your entire being.
 We will also be weaving in transformational work using guided visualizations, group process, movement, cacao ceremony, and much more… 
– Cultivating the fundamental principles of awareness, concentration and relaxation
– Expanding the Consciousness and liberating the Creative dormant energy
– Aligning the Body-Mind-Spirit
– Balancing the nervous and hormonal systems
– Self-healing and mind balance
PRICING: 
single person in double room:
1599$ for early bird (until August 31st).
Full price- 1799$
single person in private room:
 1999$ for early bird (until August 31st.)
Full price- 2199$
The Ayurvedic teachings will explore:
– Ayurveda & Yoga philosophy, Cosmology and Psychology
– Overview of the different body-mind archetypes  
– Ayurveda's approach to health & well-being
– Life style, food and medicine in Ayurvedic thought
– Daily routine guidelines according to constitution and season
The pillars of life according to Ayurveda-
– Ayurveda's approach to proper digestion- how to kindle the inner fire (boosting metabolism)
– Ayurvedic Diet- The potency and post digestion effect of the six tastes
Home detox & rejuvenation practices –
– Recognizing imbalances- Diagnostic tools: pulse, body and face
– Yoga & Meditation in the light of Ayurveda
– Integration of knowledge and skills
The transformational work will include:
Understanding your mind better

Practical ways to handle your thoughts and emotions in your day to day life

Connecting with your inner child and awakening your inner elder

Communicating with the body

Cleansing subconscious materials from the cells and encoding new information and possibilities.

Cacao ceremony

Temazcal (mayan sweat lodge) ceremony with the elements and directions

Guided meditation into rebirth

Practicing self-love

Group sharing

Dream sharing

Journaling

Letting go of the old and bringing in new visions
RETREAT OFFERINGS: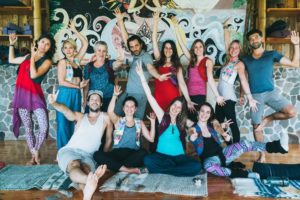 Yoga
Meditation
Yoga Nidra/ Deep relaxation
Ayurveda
Cacao ceremony
Temazcal
Movement and dance
Group process
Guided visualization
Birth into being
Delicious healthy meals
Eran-Bio:
Eran Dolev is an experienced practitioner of Ayurveda, Yoga & Meditation, combining in his therapy a vast knowledge to promote your healing and well-being.
Gaining years of training, practice and experience in India, Australia and Israel, he brings a holistic and integral approach.
Certified by IAA- International Ayurveda Association, Tel-Aviv University & Satyananda Yoga Academy.
Batya bio:
Batya Dolev  has had a private practice as a therapist for over a decade and has worked with groups and individuals all around the world.
Combining the teachings of eastern and western psychology, the theory of Neo –Humanology, and many years of self-inquiry and healing.
M.A. in Social Work, Neo- Humanology therapist, Birth into being facilitator
to contact us with any questions our email address:  thealchemyofliving@gmail.com