Decode the Mysteries of Your Soul: Meditation Retreat with Natalie Cutsforth,
March 13 - 19, 2021
Take a Journey To Awaken Your Sixth Sense
Imagine having profound ah-ha moments and joyfully unwinding the mysteries of your soul— decoding insights that invite you to consciously direct the next steps of your life —all while on an adventure you will never forget.
Perhaps you've been feeling in need of retreat, and fresh inspiration for your life. Your energy has you longing for a break from the intensity on the planet or you have a desire to attune to what your soul is here to do in these wild times on Earth.
Do you keep finding yourself revisiting the same emotional spot after years of inner work? Do you sense that there is something more for you in this lifetime?
Tap into your soul records and update your soul contracts to change the trajectory of your life. Natalie will make it easy for you. She loves growing, evolving and helping others do it too – so do it together in Guatemala.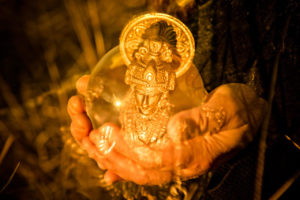 Imagine yourself at a high mountain lake immersed in your own sacred ritual, honoring your soul's evolution while experiencing the traditions of the local Mayan culture. Travel with a conscious approach to a remote village, mindful of honoring ancient traditions. Tap into your inner-guidance and evolve your soul with guided visualizations, ceremony and dance.
Each day you will honor your spirit with sacred practices to remember why your soul came here this lifetime.
Villa Sumaya, Lake Atitlan, Guatemala is the perfect place to spend 6 days and nights — plus 2 days in Antigua — making it a magical 8-day adventure. Awaken your soul's mystical roots, set your intentions in daily ritual and open to messages from your higher-self while free from the busyness and distractions of the world.
Life decisions become crystal clear when you release energy blocks and open to your inner- guidance. Your soul alignment is the key to living a joyful life.
At Villa Sumaya, dip your toes or fully immerse yourself in the healing waters. Walk to the village or take a boat to other villages on the lake shore. Connect with the daily rhythm of ripples in the lake to unwind. Be active and rent a stand-up paddle board or relax with spa treatments. Find delight in the delicious food, organically and locally grown in the village. Whatever your soul wants, you can have it!