Wellness Retreat on Lake Atitlan / Ashley Comer & Maryellen Baverso
February 8 - 15, 2020
Your Great Escape |
Venture off the grid for a truly immersive experience. Live on the shores of Lake Atitlan for 8 days and 7 nights, soaking in the landscapes of volcanoes, crystal blue waters, and lush nature. Stay at the Lotus House of Villa Sumaya, a family-run, eco-conscious wellness center, rooted in community and Mayan tradition.
Sunrise practice paired with guided meditation, and midday workshops taken at your leisure. Built in time to explore and relax individually or as a group. Day trips to the Chichicastenango market, hiking, water activities, fire ceremonies, and the sweat lodge. At an additional cost indulge in spa offers on site.
Premium hospitality during your stay, which includes 3 vegetarian meals per day, unlimited coffee/tea, and juice. Chicken and fish made to order at an additional cost, as well as alcohol, which can be responsibility consumed and purchased on site during this retreat.
Rates & Accommodations |
We have reserved 10 suites in the Lotus House. Our practice space is located on the 4thfloor and suites are listed below for double or single occupancy. We will welcome you at the airport and shuttle together to Villa Sumaya. Upon deposit receive a welcome email, schedule, and details.
Double Occupancy $1800 | Lotus Room 12 (ground floor)
Double Occupancy $1800 | Lotus Room 13 (2ndfloor)
Double Occupancy $1800 | Lotus Room 14 (2ndfloor)
Double Occupancy $1800 | Lotus Room 16 (3rdfloor)
Single Occupancy   $2100 | Lotus Room 11 (ground floor)
Single Occupancy   $2100 | Lotus Room 15 (3rdfloor)
Featured Workshops |
Pranayama | Breath Practice
Self Massage | Therapy Ball Rolling
Backbending | Strong Back, Soft Front, Wild Heart
Restorative | Deep Rest
Travel & Practice Together | Bios
Ashley Comer, Hatha Yoga & Pranayama Teacher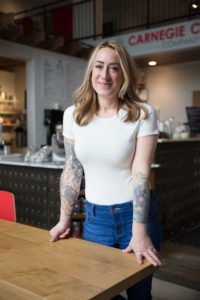 I am a world traveler, mother of 3, business owner, and local yoga teacher. I teach balance to calm the nervous system with diaphragmatic breath exercises. In my classes, I build vitality with creative sequencing, moving to stretch and strengthen your body and mind. I believe that one's yoga practice should ultimately lead to a regular meditation practice to achieve a deep level of relaxation and clarity in the mind.
Yoga Education |
200 Hr Himalayan Institute Teacher Training | 50-hr Trauma-Informed | Chair Yoga Training
Maryellen Baverso, Vinyasa & Mobility Teacher, CEU Educator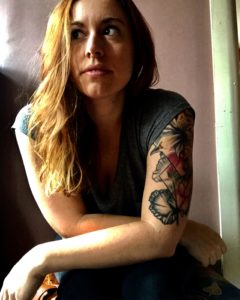 I love traveling, teaching, and learning abroad. I began teaching yoga as a Peace Corps Volunteer in Indonesia. I taught English and started a women's leadership club at school, where we applied yoga as a tool to build community and to individually feel more confident in ourselves. I've continued my education and journey as a teacher and believe in a consistent movement and mediation practice. In my class, experience intentional movement that's joyful, purposeful, and intuitive. I specialize in teaching beginners, YogaTuneUp (myofascia therapy ball rolling), and functional mobility, while offering hands-on assists.
Yoga Education |
500 E-RYT  YogaWorks | 25hr Anatomy & Asana | 20 Hands-on Assisting | 12hr YogaDetour | 8hr YogaTuneUp
Inquire |
Email :  TravelYogaExplore@gmail.com
Instagram : @meb_pgh