Introduction to Ayurveda with Dee
With DEE
Package Dates
Available from NOW to APRIL 2019
Learn how to create your Self-healing daily routine thanks to Ayurvedic and Yogic principles.
Connect and harmonize with your Nature.
Experience healing therapies designed to balance your vital energies (also known as dosha: Vata, Pitta, Kapha).
Understand the wisdom of the elements through workshop talks, yoga classes and daily routine.
Self-heal into awareness.
During this week-long workshop, you are invited to:
Five 1.5- hour yoga classes – themed on the elements & / doshas
Three therapies to balance and heal each dosha (Vata, Pitta, Kapha)
One dosha reading
Three lifestyle workshops
What's Included
7 nights of deluxe, single accommodation
daily vegetarian meals and beverage service
all taxes
Not included: transportation costs, tips to Villa Sumaya staff, optional tours & activities
Timing, Pricing & Registration
Available weekly through April 2019! Please send us your date request.
Pricing: $1,850 single in deluxe accommodation
To learn more or sign up, please contact reservations@villasumaya.com.
Testimonials:
Hi Dee,
thank you, thank you, thank you for one of the best weeks of my life. You were like an angel in disguise coming into my life at this time. I have been so unwell for so long, I had forgotten what it was like to get the body moving again. Thank you for your patience, love your passion for the Ayurveda system. You are a fantastic teacher with such compassion and unjudgement. I couldn't have had anyone better than to prepare me for the next part of my life's journey. Love and Blessing
Serena, IRELAND.
Very Fulfilling experience with Dee. It was very tailored to what we wanted out of the retreat. Coming in not knowing anything about Ayurveda, Dee made it very well rounded allowing me to learn so much. The yoga practices incorporating the elements was great very excited to take home with me. My 1st ever massage with her was amazing and even taught us some moves to do with my partner. Again another thing I get to take home with me. The ceremonies were beautiful, very well set up, loved it. And Dee, she was a great soul, very comfortable with her. Listening and sharing with us. An Amazing experience. Thank you Dee.
Mahala, USA
I really enjoyed practicing with Dee. I was able to learn about a new and balancing perspective on Yoga which I really appreciate. I enjoyed learning about ceremonies and traditions.
Thank you so Much Dee!!!
Seth, USA
Leader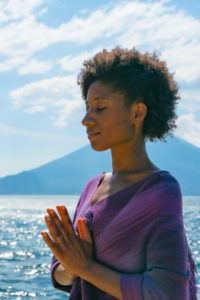 DEE
Dee is a certified massage therapist and lifestyle consultant in Ayurveda, helping people balance their…
Learn more about DEE