Insight Meditation Retreat / Michelle DuVal
December 5 - 12, 2021
Join Michelle DuVal, MA, director of The Mindful Center for an incredible week long immersive meditation retreat focused on relaxation, well being, and developing greater insight into our lives, our struggles, and how we begin to live more fully, with less stress and greater ease.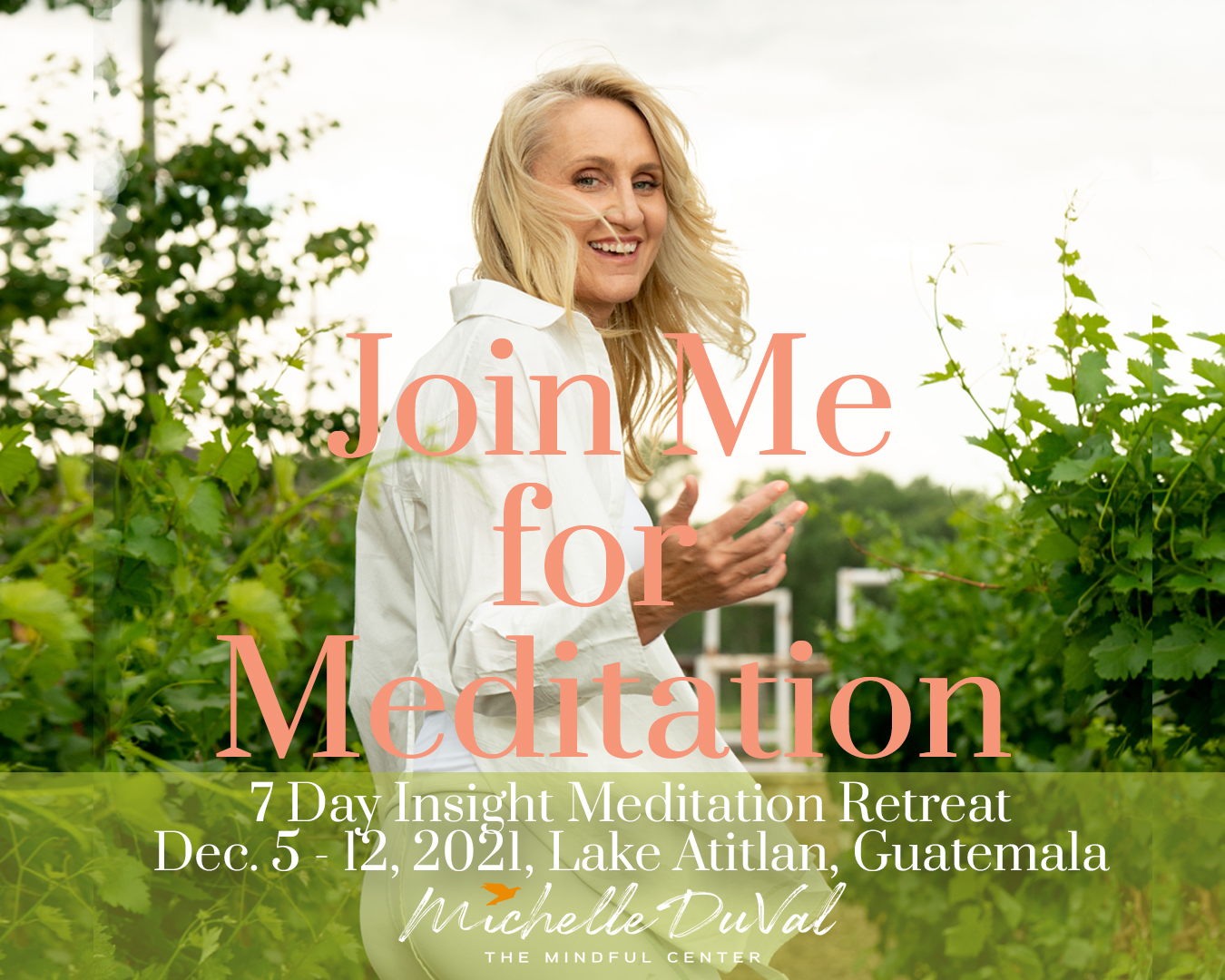 The retreat itself will consist of daily teachings and practice with Michelle, all designed to first meet us where we are as we leave our normal lives and enter this truly magical space, and then go deeper, allowing insight into areas of our mind and lives that is almost impossible to access during our busy day-to-day experience.
This will not be a silent retreat, although there will be times of silent meditation.
Michelle teaches insight meditation practices by first enabling students to create a safe refuge for themselves within 3 basic elements: 1. The retreat space itself. 2. The group. 3. Their own meditation. Once this is established, a process of ever deepening inquiry allows us to gain insight into our lives like never before.  We practice seeing our lives more clearly, where we're getting hung up, and what the pathways forward might be, with the ultimate 'goal' being a deeper connection to peace and freedom that we can take back home with us, in our hearts and minds.
As insight deepens, we develop greater equanimity in the face of change, and wisdom and compassion increasingly become the guiding principles of our lives.
Teacher Bio: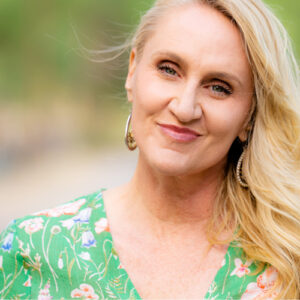 Michelle DuVal, MA, is the director of The Mindful Center, as well as the leading provider of Mindfulness Training in the Southwest United States.  She is a top teacher on the world's largest meditation app Insight Timer, and is part of the top-rated curated meditation content on Spotify.
All of her programs and guided meditations are evidence based, steeped in research, and skillfully interweave the profundity of the practice with the humor of insight every step of the way. Her skill in teaching comes not only from training with some of the top meditation masters in the world, but also from years of learning, practicing, and teaching with her father, Jim DuVal, the founder of The Mindful Center.  She is also one of the few second generation MBSR teachers in the world