Evolving Leadership for a New Civilization: A Founders, Entrepreneurs & Visionaries Retreat / Holos Global
March 13 - 20, 2021
Calling the Architects and Orchestrators of a New Civilization.
We know you.  You're a fellow warrior on the path.
You've already heard the call.  You've already chosen the path.
You are an evolutionary driver here to make a new world.
You found the medicine.  When you found it, you found yourself, and a whole New World opened itself to you – the world waiting to be born through the strength of your vision and courage of your heart.
As a creator, you're committed to the constant process of being and becoming your best self.
You know that you must embody the world you want to create – from the inside out.
We are here to support you as your birth yourself.
We walking hand in hand with you as we co-create this new world.
Join us this January in one of our planet's most beautiful places for a unique sacred medicine retreat.  Part mastermind, part council, part ceremony, part eco-adventure, part luxury personal retreat, this 8 day retreat is a plant medicine immersion designed to help you frame your life and leadership through 2030 and beyond in a community of peers that will last you a lifetime.
Aldous Huxley called Lake Atitlan "the most beautiful lake in the world."  In the Mayan language Nahuati, Lake Atitlan means 'at the water/the place where the rainbow gets its colors.' We invite you to this place to bring beauty and color into the world that we are building together.
Come immerse in still, turquoise water, climb stately volcanoes and soak in the ancient intelligence of the Mayan culture to bring new clarity to your life as we move forward amidst the chaos and destruction of our time.
Lean into the One Life Circle framework for holistic life and leadership: restoring intimacy with Self, family, community and place.
Ceremony One: Healing the Self
Ceremony Two:  Futurecasting – a Walkback from 300 years in the Future (Activating Original Instructions)
Ceremony Three: Becoming God & Bringing God into the World as you

a
Heal the self.  Build a New World.  Lead at the pace of Life.
Teacher bios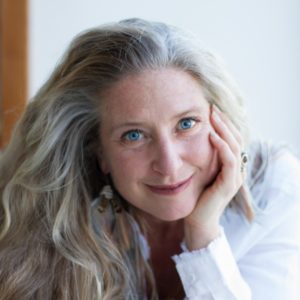 Samantha Sweetwater is an Awakening Coach, founder and director of One Life Circle plant medicine ministry, and co-founder of Holos Global. As a coach, ceremonial guide and wisdom teacher, she works in deep partnership with her clients to achieve optimal expression of Self.  Her unique facilitation bridges intuition, best practice somatics, current science, ancient knowledge, and a lifetime of experience as a transformational facilitator, whole-systems change agent and serial entrepreneur. As the former founder of Dancing Freedom, she supported tens of thousands of people to step deeper into embodiment and trained over 200 facilitators who continue to spread dance medicine globally. She has a Masters Degree in Wisdom Studies with emphasis in Integral Theory and Eco-Shamanic Trauma Mentoring and is a certified Dream Coach, Reiki Master, Ordained Priestess, yoga instructor and ever-committed life-learner. She meets you in unconditional love, perfect as you are, committed to walk with you as you step forward into the bigger life that is waiting for you in the embrace of your wholeness and your soul's true legacy.
Ian-Michael Hebert is a steward of healing the interplay between the psyche, community and place. His formal training has been in eco-resort design and counseling psychology.  He is dedicated to restoring humanity's reverence for the living earth. He has facilitated the expansion of Esalen Institute, the Denali Education Center, Chena Hot Springs, the Center for Ecological Living and Learning, and many other business and organizations. He is the founder of Holos Global, a network of land-based centers around the world bridging places, people, plants and practices.  He believes in honoring local and indigenous wisdom when developing built environments, and has demonstrated the capacity to catalyze teams in creating enduring structures and institutions that will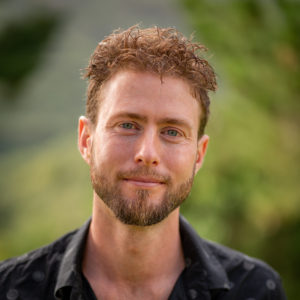 benefit generations to come.