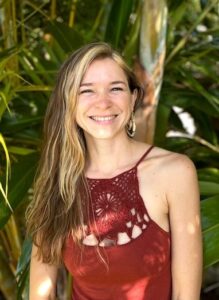 Krystalyn (ERYT 500, YACEP), has been a coach and facilitator for over 8 years, and she has developed the subtle art of listening in deep ways to draw out people's strengths and help them identify and rise above their insecurities. Through observation and tactful feedback, she guides people to discover what they seek in the outside world and within themselves. Krystalyn consciously asks questions that lead to better questions to dig into the roots of the matter at hand. These open-ended questions and her ability to hold a clean container creates a safe space for self-reflective clarity.
Krystalyn is also a master henna artist having adorned thousands of bodies far and wide. Growing from organic foundations, She maintains a thriving henna and up-cycled art business with thousands of aesthetic pieces shared internationally. Simultaneously following her inspiration, Krystalyn leads retreats that provide space for creativity and investigation in sweet places around the globe.
Testimonials 
Krystalyn's endless knowledge and ability to communicate. She answered all questions and in the rare case she was unsure of how to properly answer she took time to research and get back to us quickly.
She is poised and full of grace. A true expert on the subject who, it was obvious, took time and care to prepare the materials and prepare to present. She doesn't uptalk (which can be very hard to follow online) and speaks slowly and clearly- I would listen to her as a podcast! she allows ample space for questions and reflections. she asks the right engaging questions and makes her materials engaging as well. she is truly a pro at pacing- 5 hours seemed to fly by, and yet no time was wasted- she really packed in a lot of valuable information!
Krystalyn is VERY knowledgeable, and it is very clear that she is serving all people. She is very supportive, and she really shows up for her students. She is authentic, easy to connect with, making it easy to learn from.
Integrating our life experiences, explanations, involving the whole group and keeping it "hands on" or experiential in that way. Great listening and spaceholding, overall energy so warm and welcoming. Very knowledgeable and calm and collected teacher. 
Events with Krystalyn Norton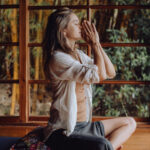 Yogic Coaching: Coaching with a Yogi's Heart - Online Session
Open Dates
Krystalyn's yogic coaching sessions offer heart-centered guidance for creating a happy, healthy life. You'll be…