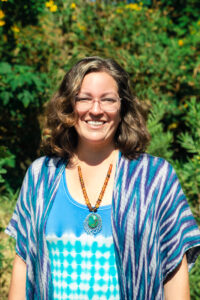 Michelle Margaret Fajkus is a heart-centered teacher, writer and creator of Yoga Freedom. She has been gratefully teaching yoga since 2002 and has led retreats in Guatemala since 2010. Michelle offers an accessible, rejuvenating slow flow practice for all levels, all ages and all body types.
Her teachings incorporate centering, intention-setting, hatha yoga poses, vinyasa flow, dharma/Buddhist teachings, yin yoga, conscious breathing, chakra chanting, mindfulness, pranayama (breathing practices) and deep relaxation.
A former copywriter and elementary school teacher, Michelle has been an integral part of the Villa Sumaya reservations department since 2015. Michelle is also a freelance writer, editor and translator and has written for Elephant Journal since 2010. Hailing from Austin, Texas, she moved to Guatemala in 2009 and has lived on Lake Atitlan with her husband, daughter and cats since 2012.
Events with MICHELLE MARGARET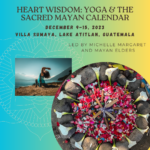 Heart Wisdom: Yoga & the Sacred Mayan Calendar
December 9 - 15, 2023
Bring the heart wisdom of the Mayans into your daily life practice! Gather for a…