Yogic Coaching: Coaching with a Yogi's Heart – Online Session
With KRYSTALYN NORTON
Open Dates
Krystalyn's yogic coaching sessions offer heart-centered guidance for creating a happy, healthy life. You'll be invited to dive deep into self-discovery. Krystalyn's gift for inquiry and reflective listening invites a safe space for you to connect and share your dreams and challenges. Together you will identify specific goals and pathways for facilitating new areas of opportunity and growth. You'll walk away from you session with valuable insight for the discovery of your true motivation and how to best work with it.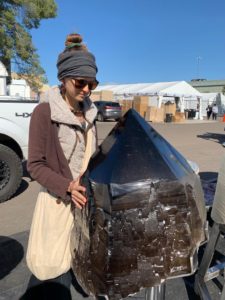 Krystalyn specializes in:
emotional processing
wellness practices
nutritional advice and superfood strategies
creative process and manifestation
clarity and realization
This yogic coaching session is held virtually via Skype or Zoom (90 minutes) and includes an email follow up detailing practices and nutritional guidance outlined in the session.
*Please ensure that you have an adequate internet connection and access to Skype or Zoom before registering for a session. We are unable to process refunds for this offer.
--