Inner Fire: A Retreat for Soul Nourishment, Deep Resilience, and Awakening Inner Leadership / Psychospiritual Institute
October 8 - 14, 2023
Ignite your Holy Fire for your sacred work in the world. Experience psychospiritual teachings, deep ecology, ceremony, authentic connection, and more, surrounded by an empowering group of soul-centered leaders.
Only a few spaces left!
Psychospiritual Institute invites you on a sacred journey into the heart of Guatemala at the magical Lake Atitlan and in the beautiful sanctuary of Villa Sumaya. Surrounded by volcanoes, the lake is known for its healing properties and offers the perfect space for slowing down, breathing more deeply, and coming home to our essential Self.
Together, we will:
become more present and learn tools to deepen our ability to respond from the heart
feel our interconnection with life and remember ourselves in Deep Time
expand and widen our circle of compassion for ourselves and others
connect with more clarity to our sacred work in the world
become inspired in loving community with other emerging leaders, who care deeply about our world
experience the rapture of being fully alive!
If you're ready to feel rejuvenated, nourished, and inspired, and to thrive as a heart-centered leader, who can guide your life with more clarity and share your gifts wholeheartedly, join us for this immersive transformational journey.
Register to join us HERE.
For questions, please email info@psychospiritualinstitute.com.

Your Inner Fire Experience Includes
Personally selected accommodation at Villa Sumaya for 6 nights in the luxury room of your choice
3 x daily, healthy, abundant, vegetarian buffets (vegan and gluten-free options also available)
Psychospiritual Teachings and Deep Ecology Practices
Sunrise Meditations
Temazcal (Sweat lodge ceremony)
Mayan Fire Ceremony
Blue Lotus Ceremony and Sound Bath
Day trip to a local village
Group transportation to/from Guatemala City Airport GUA (includes shuttle and ferry)
PLEASE NOTE: To make it on the group shuttle, your flight must land before 1 pm on Sunday, October 8 (Shuttle departs at 2pm.)
For the group shuttle back your flight must depart after 2 pm on Saturday, October 14 (Departs Villa Sumaya at 9am and arrives at airport at approximately 1 pm.)
– All staff and transport tips are included.
Inner Fire Retreat is guided by our lead trainers at Psychospiritual Institute.
MEET YOUR GUIDES: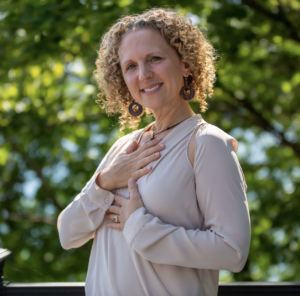 Val Silidker, MS, BCC
Val Silidker is the co-founder, director and lead trainer of Psychospiritual Institute. She is a BoardCertified Coach (BCC), Psychosynthesis Life Coach (PLC), and Deep Ecologist. She has been coaching individuals and facilitating groups for over 20 years, specializing in transpersonal psychology, evolutionary leadership, eco-therapy, authentic connection work, and holistic business skills. She is also an international speaker and author of Call of the Ecological Self. Val works with emerging leaders and mission-driven entrepreneurs, who feel the shift in our world and want to be a catalyst for change, and has gratefully inspired the transformation of tens of thousands of people world-wide through her programs, retreats, and events. Her greater purpose is to help us remember who we are so we can show up more fully in our lives and contribute wholeheartedly to our world.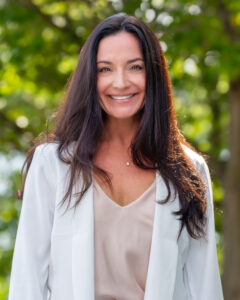 Alyssa Whitehouse, MBA, BCC
Alyssa Shannon Whitehouse, MBA, BCC is co-founder and director of operations at Psychospiritual Institute. She is a Board Certified Coach (BCC), Psychosynthesis Life Coach (PLC), and Kids Wisdom Coach and Recovery Coach with speciality certifications in integrative health and wellness, dreamwork, children and teens, and creative arts. In addition to Psychospiritual Institute, she works privately with kids and teens, as well as women in recovery, to help them build capacity, resilience, connection, and self-love. She also facilitates dreamwork groups that explore the realm of the unconscious and transpersonal. Whether working with women, kids/teens, or in dreamwork, she partners with her clients to create a life of purpose, joy, and freedom.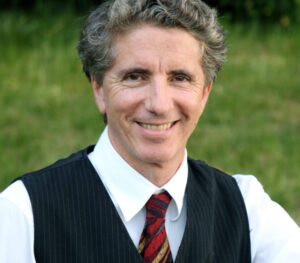 Jon Schottland, MA, BCC
Jon Schottland is a senior trainer at Psychospiritual Institute and the founder of Synthesis NE. Jon was a senior trainer at the Synthesis Center in Amherst, MA for 15 years and also taught in the graduate psychology programs at Sofia University and American International College for master's and doctoral level students. He has provided extensive training for life coaches and corporate coaches across the U.S. and internationally. Jon holds an advanced degree in developmental psychology and is both a nationally Board Certified Coach (BCC) and Psychosynthesis Life Coach (PLC). The focus of his work is cultivating deep presence and attention to promote healing, self expression, wholeness and optimal personal development.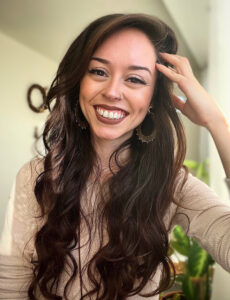 Vienna Jasmin, PLC
Vienna is a Certified Psychosynthesis Life Coach (PLC) and Trainer at Psychospiritual Institute. She is also a Ceremonial and Ritual Practitioner. Through her apprenticeships to Medicine Men and Women from North and South American Traditions, she has facilitated transformational gatherings around the US and abroad. Vienna has a background in Emotional Mastery, Qigong, Reiki, and Indigenous forms of Traditional Healing and Somatic Work. Her intimate experience with the healing of trauma, both in herself and others, provides a unique, in-depth perspective on the human psyche, and the ability we possess to transcend the programming and stories of our past.
---
About Psychospiritual Institute
Psychospiritual Institute (PSI) is a training center that explores the synthesis of transpersonal coaching, psychology, spirituality, eco-psychology, and global leadership, to support the evolution of human potential and reconnect us with our inner wisdom, deep resilience, and creativity during this time of transition in our world. We offer a variety of workshops, retreats, and events, as well as our BCC accredited Psychosynthesis Life Coach and Leadership Training.