Adventure & Wellness in Magical Guatemala / SUP Yo Adventures
April 27 - May 4, 2024
Lake Atitlan is considered to be one of the most beautiful and unique places in the world and was nominated as one of the seven wonders of the world. Lake Atitlan has been described, by Lonely Planet, as "the closest thing to Eden on Earth." But it is not only the natural beauty of the lake that makes it so special. With its Mayan culture and rich heritage, this area truly feels magical. Come and experience this magic for yourself..
On this retreat we will enjoy a multitude of activities that will both invigorate you and relax you including yoga, paddleboarding, hiking, a sweat lodge ceremony, a mayan fire ceremony and so much more. During your stay, you will explore this magical place both on land & on water. We will spend our days exploring and connecting to the earth, the lake, the culture, the Mayan traditions and the natural beauty all around us.
We will spend this week retreat at Villa Sumaya. In Sanskrit, Sumaya means "a long-awaited dream come true." Villa Sumaya is a retreat and wellness center located in Santa Cruz la Laguna, Lake Atitlán dedicated to rejuvenating holistic practices and healing modalities. Majestically located on the shores of Lake Atitlan, here you can explore wisdom practices, unwind and relax away from the demands of typical daily life. Dive deeply into the refreshing natural beauty of this stunning landscape. Within the vast, majestic horizons, you'll find a deeper connection with your heart's song and a rejuvenated sense of wellbeing.
Our retreat begins the day we land in Guatemala City….please visit our itinerary tab for all the details.
Package Includes
7 nights/8 Days accommodations at Villa Sumaya
3 daily vegetarian meals
Yoga Daily (includes props)
Solar Hot Tub (complimentary)
Unlimited tea/coffee/water
All excursions including: 1 Full Day Hike to Indian Nose, 1 Sunrise Lake Crossing Paddle, 1 Sweat Lodge Ceremony, 1 Mayan Fire Ceremony and 1 Visit to the Marketplace
All transfers
English speaking guides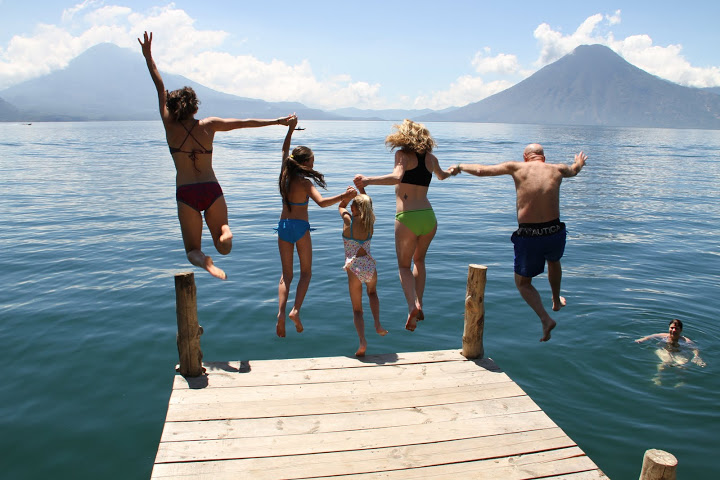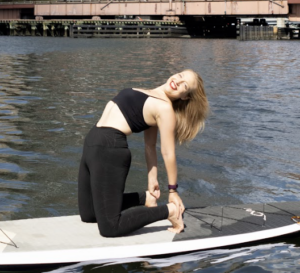 SarahEmily's yoga journey began with deliverance from negative self-talk, has traversed through years of self-discovery, and in the end continues to bring about immense physical, mental, and emotional healing.
As someone who is learning to navigate chronic pain, she has found ways to acknowledge and honor the boundaries of her body, while eagerly and actively searching for healthy and loving ways to expand her practice and the practices of her students.
Over the past 10 years, SarahEmily has found that yoga can be a comfortable seat but it can also be an advanced standing posture, such as dancer, and each can look a little bit different for everyone. Yoga is breath and movement, but it is also stillness. Yoga is communion with yourself and others around you. Yoga is listening to your intuition and trusting it over ego, every step of the way.
SarahEmily's classes promise joyful and meaningful movements that hope to leave students feeling grounded and grateful for all their bodies have and will accomplish.
Instructor Credentials:
Registered Yoga Teacher – 500 Hours
First Aid and CPR Certified
Stand Up Paddleboard Yoga Teacher Certified – 25 Hours