Heart Wisdom: Yoga & the Sacred Mayan Calendar
with MICHELLE MARGARET
December 9 - 15, 2023
Bring the heart wisdom of the Mayans into your daily life practice!
Gather for a week of intentional learning while cultivating relaxation, mindfulness, joy, gratitude and peace in a small group setting. We'll both deepen our yoga and mindfulness practice and study the basic elements of the sacred Mayan calendar through dynamic fire ceremony, workshops and personal readings.
The sacred Mayan calendar is a lunar calendar created by the ancient Maya that we can, even in modern times, apply to our everyday life to connect and flow with the distinctive energy of each day. It's based on the Mayan Cosmovision, a worldview that explains our interdependence with all of nature through the wisdom of the sacred Mayan calendar and the cycles of the day count.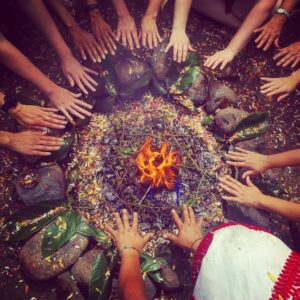 We'll practice together with a guided meditation to connect with the energy of the day in the Mayan calendar and a rejuvenating all-levels yoga class to let this guide us into a natural creative flow. These practices will likely open you up to a new perspective on life and facilitate a deeper connection with yourself and a more natural unfolding of your projects, purpose and inspiration.
This retreat is unique in its offering to bridge yogic discipline with traditional Mayan wisdom. Our two Mayan fire ceremonies will be led by Mayan Ajq'ijs (spiritual guides) who are wisdom keepers of the ancient Mayan traditions and carry deep wisdom and medicine. Tata Thomas Mendoza opens the portal of Mayan wisdom through the sacred fire. He is a grounded, heart-centered and intuitive guide who has worked at Villa Sumaya for many years. We'll experience another wonderful Mayan fire and cacao ceremony with another Mayan spiritual guide during the week, as well. It's truly an honor and a blessing to bring these Mayan teachers to our retreat and to share the medicine with you. 
Benefits
Learn how to integrate the Mayan calendar wisdom into everyday life

Unwind and center yourself with daily yoga and meditation practices

Open up to the deep magic and healing medicine of the Mayan lands

Receive daily ritual journeys to align and awaken to your Soul self

Immerse yourself and fully relax into the lush beauty of Lake Atitlan

Understand your energies, gifts and soul path through Mayan readings
Retreat Outline
Day 0: Arrival/check-in ideally between 3:00-5:00 p.m., Dinner 6:30
Day 1: Breakfast, Orientation, Opening circle (yoga + intention setting), Lunch, Free time, Mayan calendar intro workshop, Dinner
Day 2: Breakfast, opening Mayan fire ceremony, Lunch, Free time, Yoga + writing workshop, Dinner.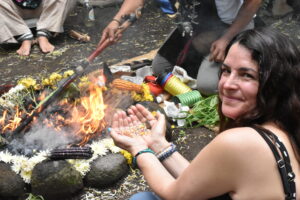 Rates & Registration
$1,995 for single deluxe accommodation (Ginger Suite 21)
$1,685 per person in a double suite
$1,895 single junior suite (Lotus House 11-16)
$1,595 per person in a double Lotus House room
$1,695 single bungalow (Skyline Bungalow 20)
$1,535 per person in a double bungalow
A 50% deposit is required to hold your space.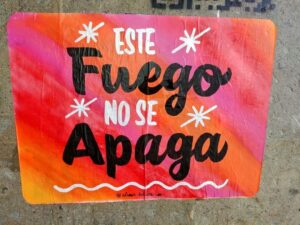 Leader