Sthira Sukham Asanam: A Vigorous Vinyasa Retreat Cultivating Steadiness & Joy / Liz Guardia & Bristol Maryott
November 16 - 23, 2024
SOLD OUT!
Join Liz and Bristol in beautiful Guatemala for 7 days of pure bliss on the shores of Lago Atitlan. We will witness the Mayan way of life and enjoy stunning views from our yoga home, Villa Sumaya.
Our intention for this retreat is for you to deeply reconnect with yourself, nature and to return home rejuvenated. We will be offering yoga twice a day that will include vigorous asana, pranayama and meditation.
There will also be quiet time scheduled in the itinerary for silence, contemplation and journaling. Our hope is for you to disconnect for a week to truly be present on this journey back to the self.
With stunning vistas of Guatemala's volcanoes, fresh fruit ALL THE TIME and situated on the shores of Lake Atitlan, Villa Sumaya is the perfect place to connect back to yourself.
This retreat is open to all levels and 10 CEs for certified teachers.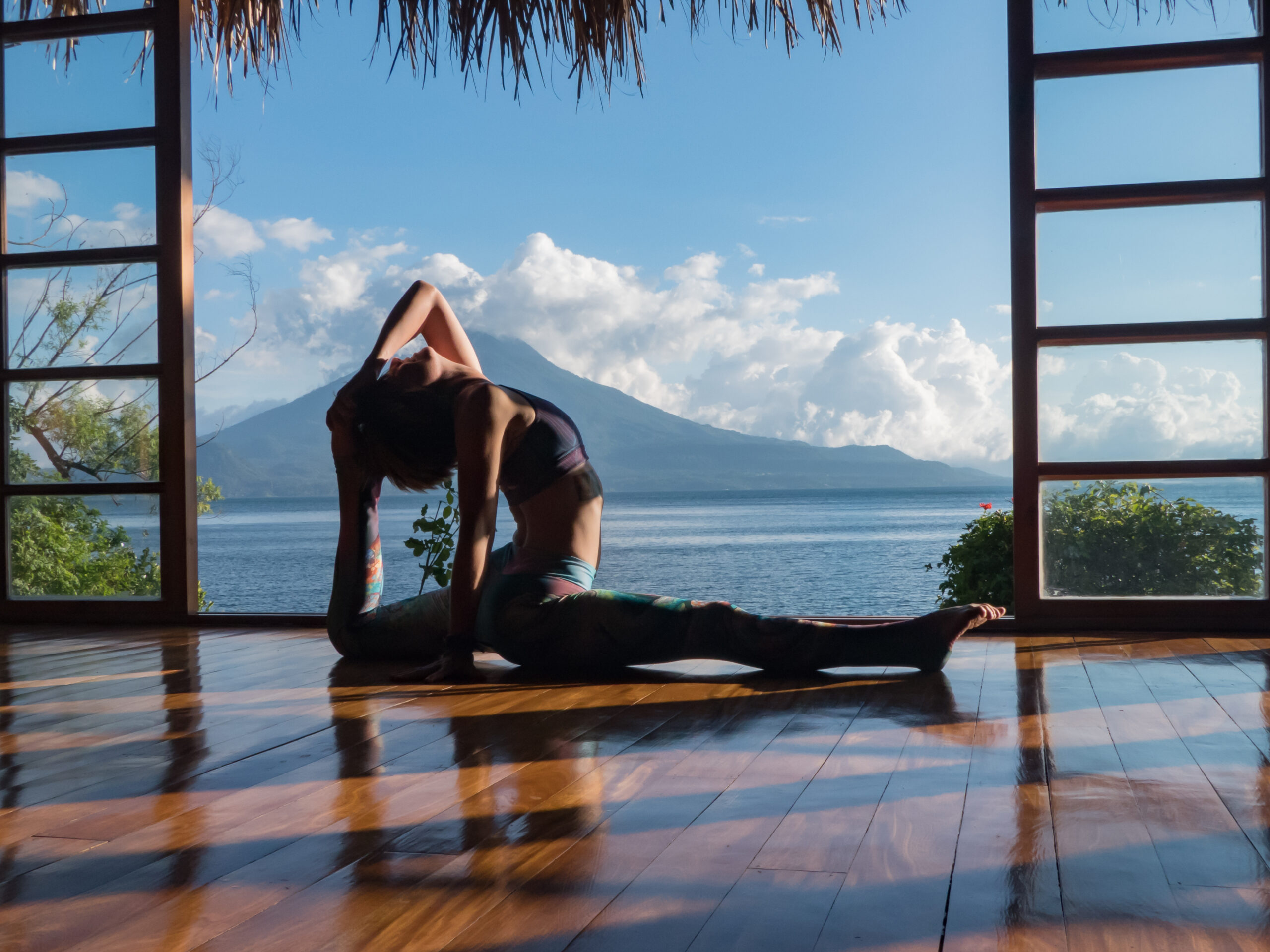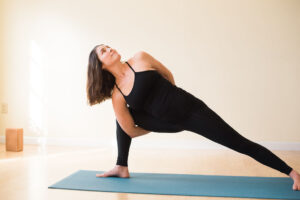 Liz Guardia believes that there are many gifts to be discovered through the practice of yoga beyond physical transformation. Her passion is to help people on the yogic path through self-inquiry, physical practice and meditation. She believes world peace will be attained once we have all found inner peace. Her teachings stem from the philosophy that the training of the body is the vehicle which leads to the training of the mind. Liz works with a lot of hands-on assist and thoughtful dharma teachings. Liz is a 200 & 500 hr certified teacher. She was introduced to yoga at the age of 16 and it has been a consistent part of her life since. She often practices yoga off the mat as the mother of two young boys.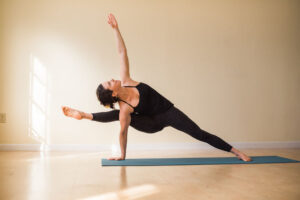 Bristol Maryott is an Advanced-Certified Jivamukti, KPJAY Level 1 Authorized and prenatal yoga instructor with over seventeen years of experience teaching yoga. Bristol's practice and teaching is informed by the light and grace of her dear teachers. She is grateful for the tutelage of Jivamukti founders, Sharon Gannon and David Life, as well as senior Jivamukti teachers Lady Ruth & Yogeswari. Bristol also travels to India regularly where she loves to practice with Saraswathi Jois in Mysore. She also has completed an Ashtanga second series intensive with Manju Jois. She owns a yoga studio & art gallery in Providence, RI.